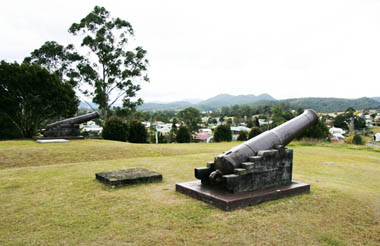 CRIMEAN CANNONS - WHERE ARE THEY NOW?

Silo Hill
Stroud Common
Stroud
New South Wales
Australia


The following information originates from the book "Notes and Recollections of Stroud" by Paul Hawkins Fisher. This book was first published in 1871 and re-printed in 1986 by Alan Sutton Publishing Ltd:

Lord PANMURE presented two Sebastopol guns. (p163)

From this we can deduce that two Crimean Cannon existed in Stroud. The two cannons were made in England in the mid-1850s, at the time of the Crimean War. They became part of the battery protecting Sydney Harbour in 1866 and, in 1882, were sent to Signal Hill (now Fort Scratchley) in Newcastle. A sign on Silo Hill, their present position, notes 'the cannons were positioned in 1909, being transported by bullock wagon from Booral'.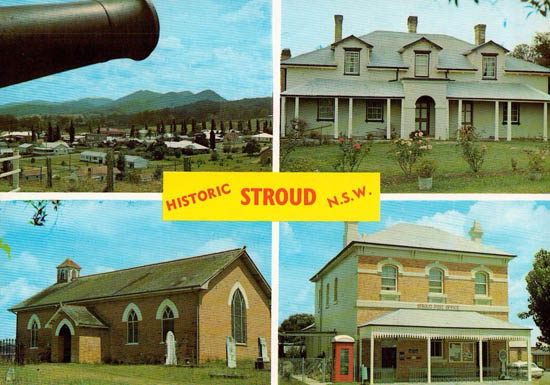 The two cannons were originally intended for use as defensive weapons to protect Sydney during the Crimean War of 1855-56. The 68 pounder was first brought into British service in the 1840s. They are first recorded in NSW in 1864 when three are shown in Store. By 1869 a total 18 are recorded in Store. 68 Pounders were used at Georges Head, Middle Head, South Head, Bradleys Head, Fort Scratchley (Newcastle), Flagstaff Hill (Wollongong). These two cannons were sent to Fort Scratchley in Newcastle and were later sent to Stroud in 1909.




Website: Click Here

ADDITIONAL INFORMATION













FACILITIES

Access all Year, Access by Road, Access on Foot, Disabled Access, Free Entry, Toilets, Tourism Information

LANDSCAPE

Rural, Upland

REGION

Located outside the United Kingdom

THE FEATURES PRESENT

Crimean Cannon Location, past or present