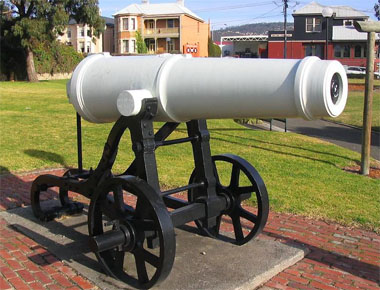 CRIMEAN CANNONS - WHERE ARE THEY NOW?

Anglesea Barracks
96-120 Davey St
Hobart
Tasmania
Australia
TAS 7000




The Army Museum of Tasmania is located within Anglesea Barracks in Hobart, Tasmania, Australia. The main building dates from 1814 and the Russian cannon can be found here. The museum is located in the military gaol which was built later in 1847. Coincidentally the Russian Cannon at Hobart was manufactured in the same year as the gaol was built, 1847, at the Alexandrovsky Plant in Petrozavodsk. This was and still is a significant city 300km north of St. Petersburg near the modern Russian-Finnish border.

The gun is a KARONAD (carronade). They were lighter and shorter than 36-pound POUSHKA (cannon). The carronades were used in naval vessels. The gun in Hobart is of the type assigned for close combat and set up on 2nd and 3rd decks of battleships in the Russian Navy. The carronade is believed to come from such a ship at Sebastopol. This gun Robins records as a carronade number 30139 of 1847, a 36pdr from the Alexandrovski Works directed by Butyenev.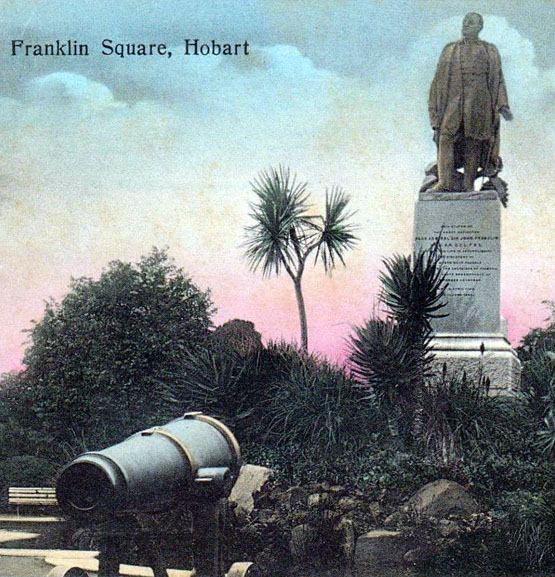 The Hobart Trophy was located in Franklin Square at least until World War 2, For a time it was lost to public view prior to being relocated to its present site at Anglesea Barracks, presumably after the gun was restored at Tasmania Command Workshops in 1951.
ADDITIONAL INFORMATION











LANDSCAPE

City Centre

REGION

Located outside the United Kingdom

THE FEATURES PRESENT

Crimean Cannon Location, past or present