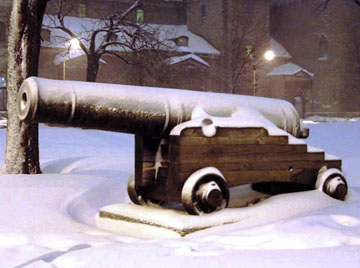 CRIMEAN CANNONS - WHERE ARE THEY NOW?

MacDonald Monumnet
Dominion Square
Place du Canada
Montreal
Quebec
Canada
QC H3B 2N2


The Robins database records two cannon here, one dated 1801, the other no. 8741 a 30 pdr of 1802 from the Alexandrovski factory. The two guns are standing at the MacDonald Monument and were captured by British forces in the Crimean War.

The monument in memory of John A. Macdonald was unveiled by Earl of Aberdeen, Governor General of Canada on June 6, 1895. At the top, an allegorical female figure carrying a horn of plenty represents Canada. Below, the children symbolize the seven provinces that made up Canada at the time. The whole monument constructed in the Dominion Square is the work of English sculptor George Edward Wade (1853-1933). The monument was erected by the citizens of Montreal. The two cannons flanking the monument were used at Sevastopol in the Crimean War and were a gift from Queen Victoria to the City of Montreal in 1892, to mark the 250th anniversary of the founding of the City.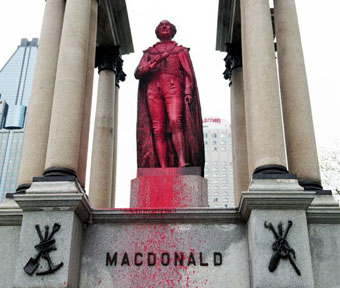 The monument and legacy of John MacDonald however has become questioned in recent times. The towering statue of Sir John A. Macdonald in downtown Montreal was drenched in red paint in an act of vandalism in 2018. This act coincided with a national reckoning over the legacy of Canada's first prime minister. It was part of a campaign demanding that city authorities in Montreal take measures, similar to the City of Victoria, to remove the Macdonald monument. The instigators declared Macdonald a white supremacist who directly contributed to the genocide of Indigenous peoples with the creation of the brutal residential schools system, as well as other measures meant to destroy native cultures and traditions.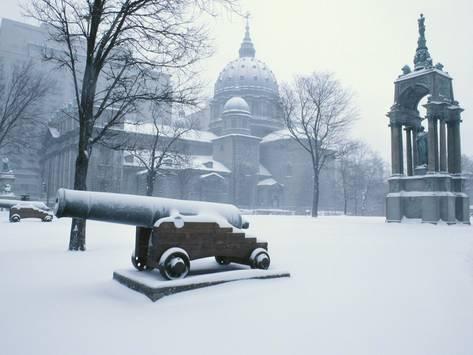 Website: Click Here

ADDITIONAL INFORMATION













FACILITIES

Access all Year, Access by Road, Access on Foot, Free Entry

LANDSCAPE

City Centre, Park or Garden

REGION

Located outside the United Kingdom

THE FEATURES PRESENT

Crimean Cannon Location, past or present