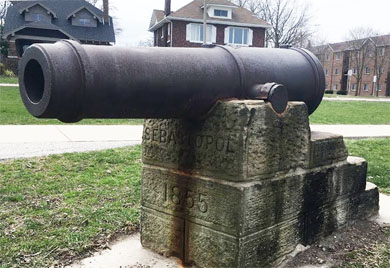 CRIMEAN CANNONS - WHERE ARE THEY NOW?

Riverside Drive
Windsor
Ontario
Canada


Windsor is a city in Ontario, Canada, across the Detroit River from the U.S. city of Detroit. Riverside Drive is a great attraction to explore in Windsor. The Drive runs East and West for several miles along the Detroit River which separates Canada from the United States.

Located on the north side of Riverside Drive between Sunset and California there is a Russian cannon used in 1855 during the Crimean War at Sebastopol. Robins records this gun as number 27071 dated 1840 a 24pdr from the Alexandrovski Works directed by Armstrong. The cannon was the subject of a site visit in 2019 which confirmed its presence and date.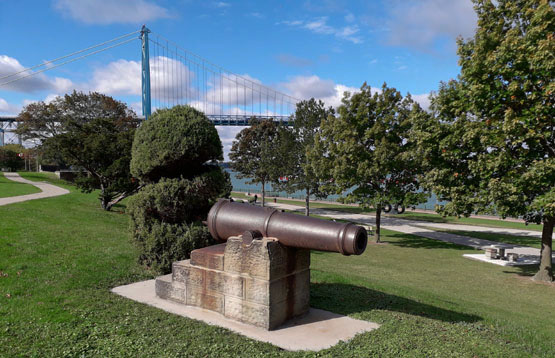 ADDITIONAL INFORMATION











FACILITIES

Access all Year, Access by Road, Access on Foot, Free Entry, Tourism Information

LANDSCAPE

City Centre, Inland Water, Park or Garden

REGION

Located outside the United Kingdom

THE FEATURES PRESENT

Crimean Cannon Location, past or present