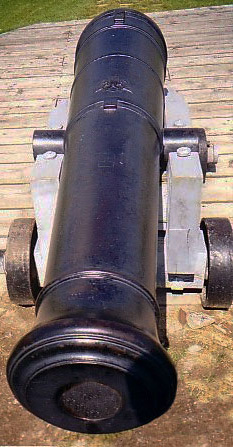 CRIMEAN CANNONS - WHERE ARE THEY NOW?

Old Fort Erie
350 Lakeshore Rd
Fort Erie
Ontario
Canada




Fort Erie is a town on the Niagara River in the Niagara Region, Ontario, Canada. It is directly across the river from Buffalo, New York and is the site of Old Fort Erie which played a prominent role in the War of 1812. At Fort Erie the Robins database records the following Russian Cannon:

Numbered ??056 of 1838 a 36pdr from the Alexandrovski Works.

This is at odds with other databases which indicate as follows:

Russian Blomefield 36-pounder Smoothbore Muzzleloading Gun, made by Armstrong, at Alexandrovski, with double-headed Eagle, Crimean War trophy. ML, (Serial No. 433G), 1632P, 1835. Mounted on a wood naval gun carriage located on a redoubt facing south inside Fort Erie.

The confusion regarding the specifications is due to the trunnion casting being undecipherable. The alternative interpretations are therefore reproduced above so that the reader can make their own mind up about which is the accurate translation. A site visit in 2019 confirmed the trunnion inscription remained unresolved.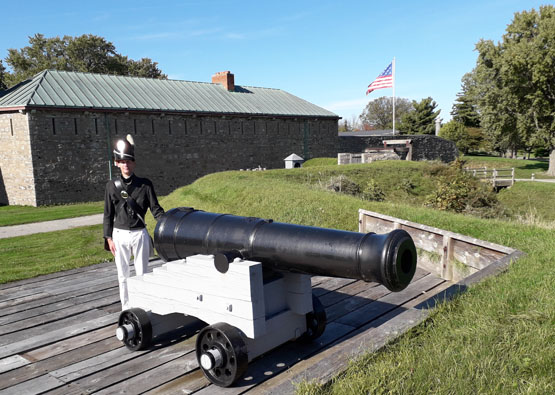 This military site has been fortified since 1764. Fort Erie was extensively modified over the years until its destruction in 1814. It was rebuilt by the Niagara Parks Commission between 1937 and 1939. The cannon can be accessed from the public park area of the fort although there is an admission fee for access to the entire fort.

Contact - Niagara Parks Commission Oak Hall
P.O. Box 150
7400 Portage Road
Niagara Falls, ON L2E 6T2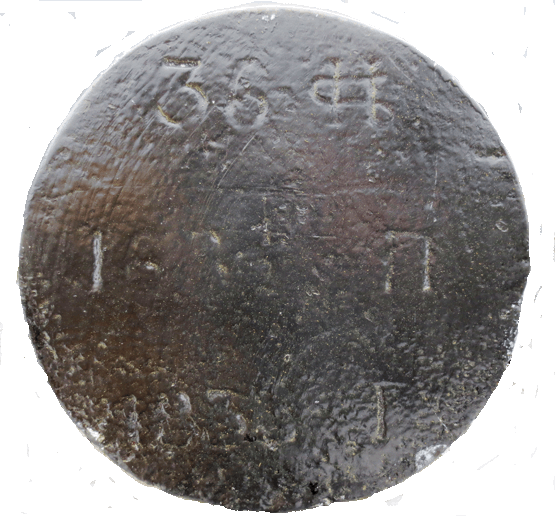 Website: Click Here

ADDITIONAL INFORMATION













CONSTRAINTS

Open set times only

FACILITIES

Access all Year, Access by Road, Access on Foot, Disabled Access, Free Entry, Part of a larger tourism attraction, Toilets

LANDSCAPE

Coastal, Park or Garden

THE FEATURES PRESENT

Crimean Cannon Location, past or present