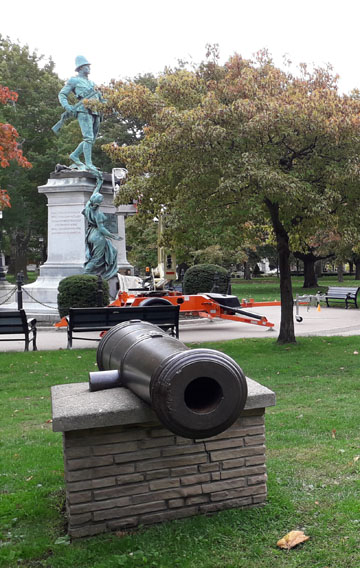 CRIMEAN CANNONS - WHERE ARE THEY NOW?

Victoria Park
580 Clarence St
London
Ontario
Canada
Telephone: +1 519-661-4529

Victoria Park is an 18-acre park located in downtown London. There are three Smoothbore Muzzleloading Guns in Victoria Park (one British and two Russian) presented to Canada by Queen Victoria, standing in front of the Boer War Memorial. The Robins/Hennessy database records the following for the Russian cannon:
1. 28145 a 24pdr Alexandrovski directed by Armstrong.
2. 29716 a 24pdr Alexandrovski directed by Armstrong.

A tablet on the British gun records the presentation of the cannon as follows:

These Cannon were used at the siege of Sebastopol and were brought to this country after the capture of the city by the British in 1855. Sir John Carling was instrumental in procuring these three pieces for this city. This gun is a British piece. The other two are Russian. This tablet was erected by the London and Middlesex Historical Society 1907. Restored 1987.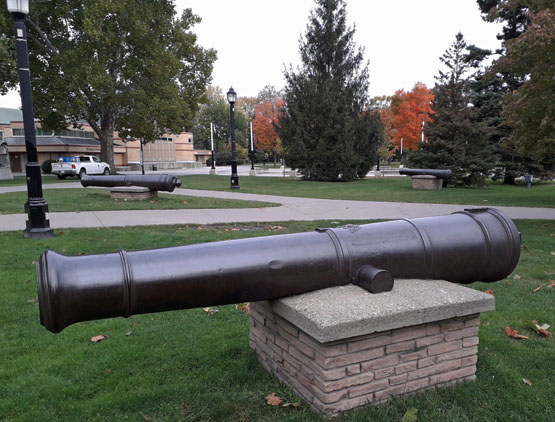 The park was originally the site of the British garrison, as well as the cricket grounds. The British troops withdrew to Europe in 1853 to train for the Crimean War, but their barracks were used to house escaped slaves from the United States. The troops returned in 1861, fearing that the American Civil War might spread to Canada. In 1874, the park was transferred to the city and renamed Victoria Park, after Queen Victoria. Within the park, the Boer War Memorial is a dramatic reminder of soldiers from London, Ontario, who lost their lives in the Boer War.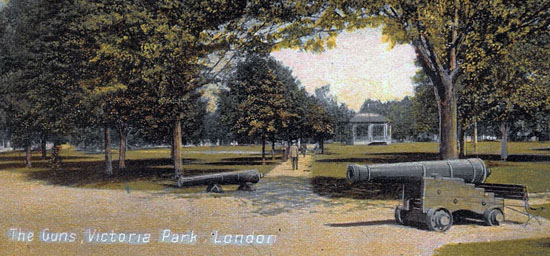 Above: an early postcard showing the cannon on wooden carriage.

A site visit in 2019 confirmed the presence of the three cannon and the associated record above. To locate the park exit 186 off the 401 and head north into town on Wellington Street. The street passes alongside the east boundary of the park. Below: one of the Crimean Cannon showing what is presumed to be battlefield damage.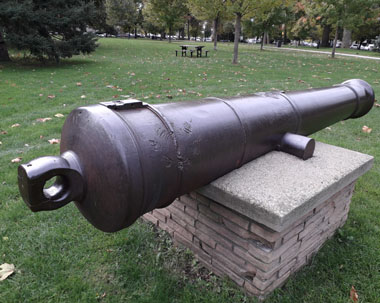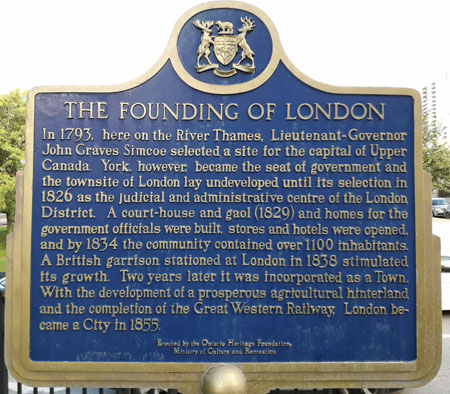 ADDITIONAL INFORMATION











FACILITIES

Access all Year, Access by Road, Access on Foot, Disabled Access, Entry Fee

LANDSCAPE

City Centre, Park or Garden

THE FEATURES PRESENT

Crimean Cannon Location, past or present