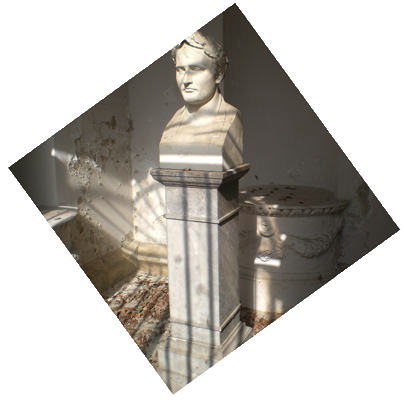 Chiswick House Grotto

Chiswick House and Gardens Trust
Burlington Lane
Chiswick
London
United Kingdom
W4 2RP
Telephone: 020 8742 3905

Chiswick House boasts a substantial Italianate garden with numerous constructions that captivate the imagination. The house and gardens date from 1725 or thereabouts and the house is one of the finest examples of Palladian architecture in England. Lord Burlington was responsible for the initial creation but subsequent owners, including the Duke of Devonshire have enhanced and altered the estate.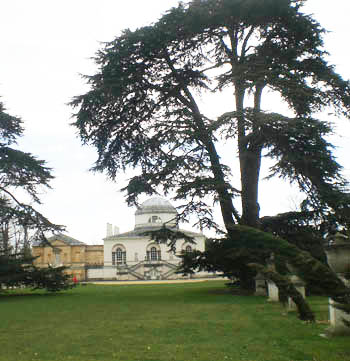 Hazel Jackson in her book Shell Houses and Grottoes cites the Rustic House with its ornamental masonry replicating grotto construction. This dates from the earliest stages of the garden creation. Inside a bust of Napoleon now peers out of the arched doorway. The building lies at the end of the straight pathway emanating from the formal garden layout behind the house. Within there are also unoccupied niches for statues.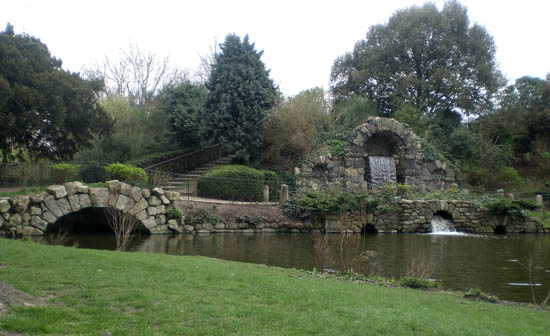 An alternative contender for the title of grotto however is the magnificent water feature described as the Cascade. Located at the end of the lake, its rustic stone arches frame a two tier waterfall apparently replenishing the lake. For the purpose of grotto grading the Cascade is considered the feature appraised for grading.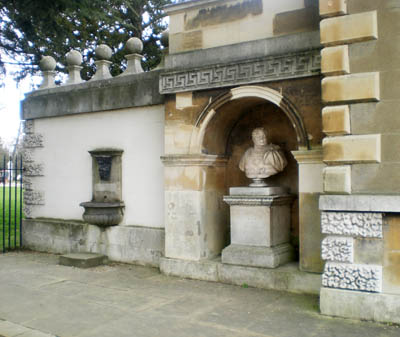 Other features well worth viewing include classic Bridge, obelisks, a Doric column, Indigo Jones gateway and much more. The house and gardens have been open to the public since 1929.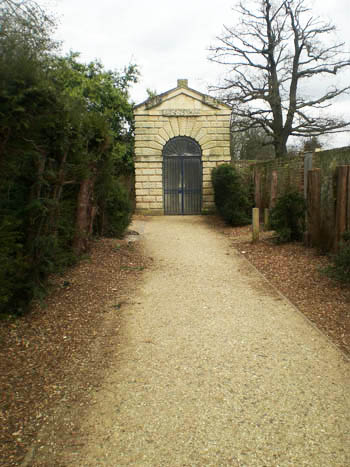 Illustrations:

1. Napoleon looks down the straight pathway
2. Chiswick House
3. The Cascade
4. Drinking fountain and bust on the side of the house
5. Rustic House
6. Park map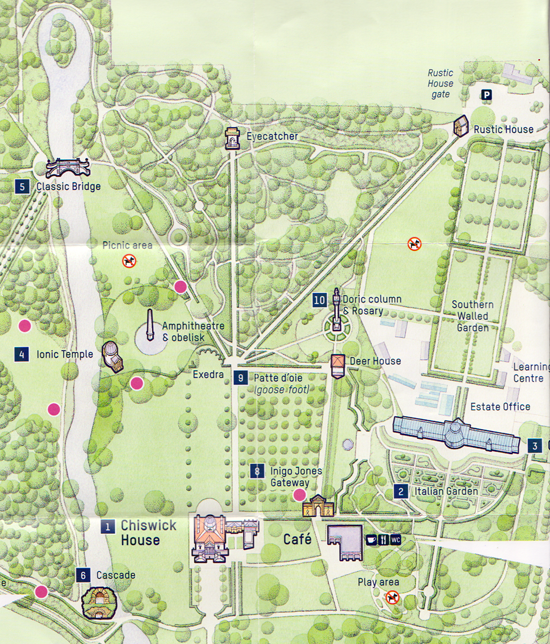 Website: Click Here

ADDITIONAL INFORMATION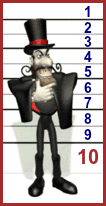 GREAT BRITISH GROTTO GRADING

Click to go to Grotto.Directory home page











FACILITIES

Access all Year, Access by Road, Access on Foot, Free Entry, Grottoes - more than one, Toilets, Weddings venue

LANDSCAPE

Park or Garden, Urban

REGION

England - Southern

THE FEATURES PRESENT

+Cared for and maintained in good condition, +External rock structures, either real or simulated, +Sacred spring or integral water feature, +Stunning setting and location, GRADED FOUR