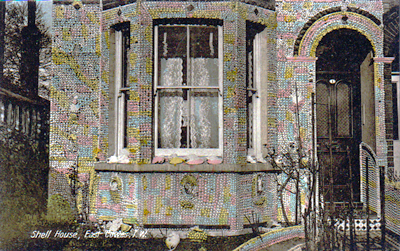 East Cowes Shell House

1 Cambridge Road
East Cowes
Isle of Wight
United Kingdom
PO32 6AE


Set within a short distance of East Cowes esplanade this impressive semi detached home "Shell House" is a well known local property with a rather amusing history which pre dates its 1885 construction. The Shell House enhancement was the work of a Mr Frederick Attrill who died in 1926 at the grand age of 88 years. He continued to work on his creation until a few weeks before he passed away.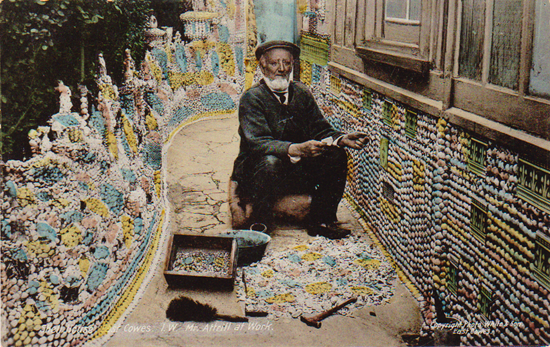 The shells were collected at Woodside, Wooton, which is about four and a half miles from East Cowes in the Isle of Wight. Many thousands of shells were utilised in the construction, which measured over 200 feet in length as well as those used on the house itself. In addition it was decorated with ornaments collected and sent from the world over. The ornamentation with its array of colours made the work one of dazzling beauty and took over 10 years in the making.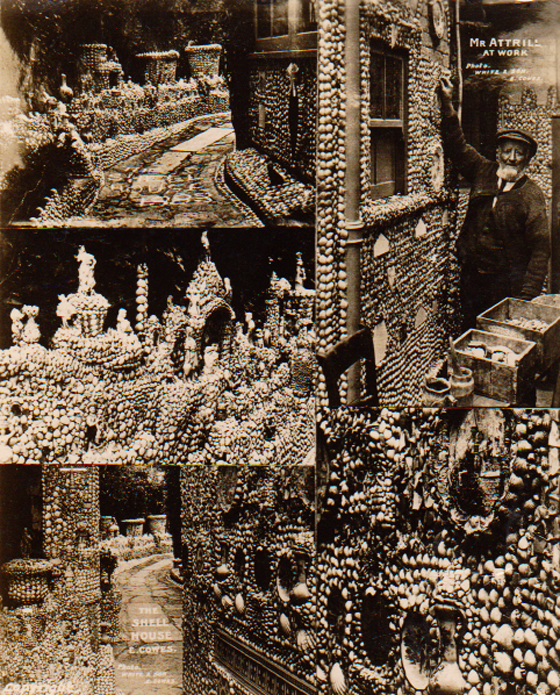 These pictures above were supplied by Patricia Osborne of Sandown, an Isle of Wight heritage enthusiast.

The Shell House decoration has subsequently deteriorated and been removed we understand, although a sailing ship prevails. The site is now marked by a carved wall insert sculpted by Glyn Roberts and a plaque that reads as follows:



One day in 1852, young Freddie Attrill was gathering shell-
fish on Osborne beach when another boy came along, told
him to clear off and kicked his bucket flying. Indignant,
Freddie gave him a thump - only to be told by shocked
attendants that he has just hit Albert Edward, Queen
Victoria's eldest son and heir to the throne. The Prince
hurried home to Osborne House, and soon a nervous Fred
was summoned there to answer Queen Victoria in person.

The Queen said, however, that her son's behaviour had
been quite wrong. She praised Freddie for standing up for
his rights and, some say, gave him several guineas in recognition.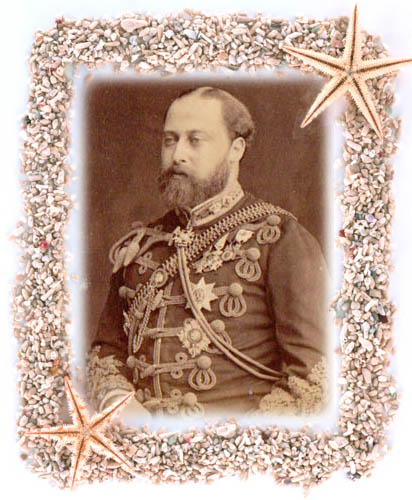 Years later, Mr Attrill commemorated the incident by decorating his house on Cambridge Road (just off the East Cowes esplanade) with sea shells. Until the 1970s both house and garden were quite a tourist attraction. Most of the decoration has now gone, but even today one wall
shows a sailing ship ploughing through the waves - all done in shells.



Picture right - Prince Edward - inspiration for the shell house. Source: an original picture in Lady Somerville's Diaries.



Website: Click Here

ADDITIONAL INFORMATION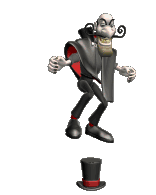 GREAT BRITISH GROTTO GRADING

Click to go to Grotto.Directory home page











CONSTRAINTS

Not open to the public, On private property

LANDSCAPE

Island, Urban

REGION

England - Southern

THE FEATURES PRESENT

GRADED ZERO - no grotto survives