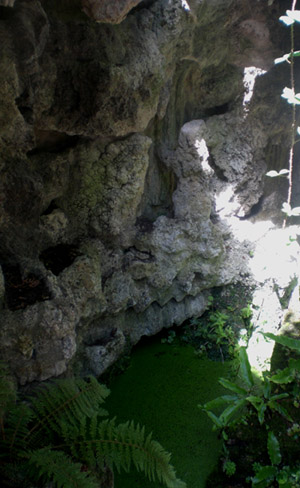 Ewell Court House Grotto

Lakehurst Road
Ewell
Surrey
United Kingdom
KT19 0ED
Telephone: 020 8768 7400

Ewell Court House, completed in 1879, was financed from the profits of gunpowder mills sited south of the Hogsmill River between 1754 and 1875. The mills were closed after a series of explosions and the passing of the Explosives Act. After the mills closed, the original Avenue House remained empty until replaced by the present structure. Formerly a residential house it is now a public library and function rooms. Although dated from 1879, the architect J Alick Thomas, working for John Henry Bridges on his marriage to Edith Tritton, incorporated parts of the earlier 1690 Avenue House in the kitchen wing. Attached by a brick arch is a one storey brick garden pavilion with round-headed arched door and a wall with five brick arches. Only the central arch is open and contains the grotto.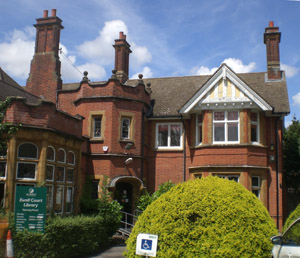 Late in the 19th century, the grounds were landscaped by Pulham's of Broxbourne using their artificial Pulhamite stone. This included the stream way associated with the ponds , fountains, water falls and the grotto. The main landscaping took place sometime between 1892 and 1905 with the hexagonal domed grotto following circa 1907. The walls to the grotto are believed kitchen garden walls of the C17 building but the grotto is a late Victorian fern grotto and it retains pipework providing it with heat and steam in order to grow ferns and orchids.

Renovation of the grotto was implemented by Ewell Court House Organisation and was completed in 2009.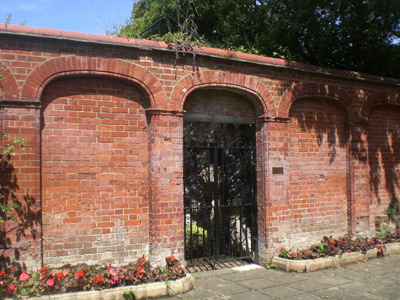 Illustrations:

1. The grotto with its sacred pool.
2. Ewell Court House.
3. The arched wall giving access to the grotto through the gate.



Website: Click Here

ADDITIONAL INFORMATION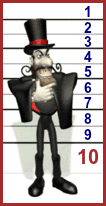 GREAT BRITISH GROTTO GRADING

Click to go to Grotto.Directory home page











FACILITIES

Access by Road, Access on Foot, Free Entry, Grotto - just one, Restaurant/Food, Weddings venue

LANDSCAPE

Park or Garden, Urban

REGION

England - Southern

THE FEATURES PRESENT

+Cared for and maintained in good condition, +Dark and mysterious chambers and cave like spaces, +Sacred spring or integral water feature, GRADED THREE