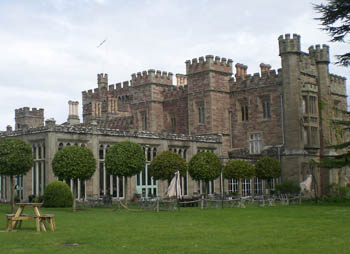 Hampton Court Castle

Hope Under Dinmore
Leominster
Herefordshire
United Kingdom
HR6 0PN
Telephone: 01568 797 777

The castle dates from the 15th century and is set in over 1000 acres of parkland. Hampton Court Casle in Herefordshire, not to be confused with stately homes of a similar name in Middlesex, was purchased by Richard Arkwright, the inventor of the Spinning Jenny. Richard's grandson John made it the family home with his eleven children. He invested heavily in the house and gardens including commissioning Joseph Paxton, Head Gardener at Chatsworth and designer of Crystal Palace to build a conservatory at Hampton Court House in 1840.

John's family became intensely involved in the gardens and participated in the development of the vast range of species that decorate the estate.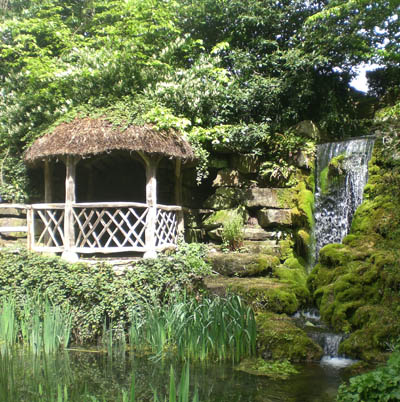 The grotto is late 20th century and is entered from the centre of the maze, where there is a castellated tower. This gives explorers access to an underground, winding passage leading some distance to the Sunken Garden. Here the passage emerges in a thatched shelter adjacent to the grotto and cascade. Emanating from the ornamental gardens the water flows via the Sunken Garden into the River Lugg that is nearby.

On a gate in the garden nearby is recorded:

"And the Lord will continually guide you, and satisfy your desire in scorched places and give strength to your bones and you will be like a spring of water, whose waters do not fail." (Isaiah 58.11) In this verse water is used as a metaphor for wellbeing and prosperity.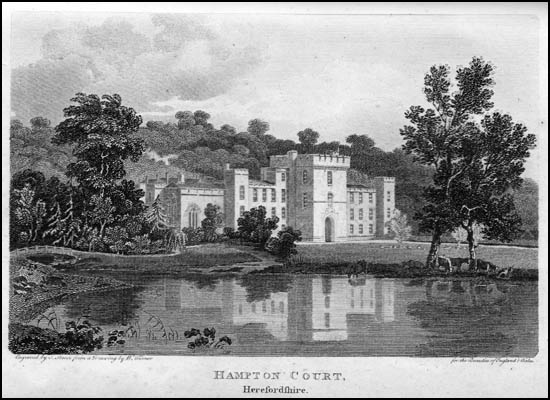 Email: office@hamptoncourt.org.uk (click here to send an email)


Website: Click Here

ADDITIONAL INFORMATION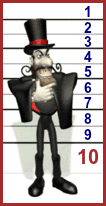 GREAT BRITISH GROTTO GRADING

Click to go to Grotto.Directory home page











CONSTRAINTS

Open set times only

FACILITIES

Access by Road, Access on Foot, Disabled Access, Entry Fee, Grotto - just one, Part of a larger tourism attraction, Restaurant/Food, Toilets

LANDSCAPE

Park or Garden, Rural

REGION

England - Central

THE FEATURES PRESENT

+Cared for and maintained in good condition, +Dark and mysterious chambers and cave like spaces, +External rock structures, either real or simulated, +Internal stonework that is natural, recycled or simulated to give a subterranean decor, +Sacred spring or integral water feature, +Stunning setting and location, GRADED SIX