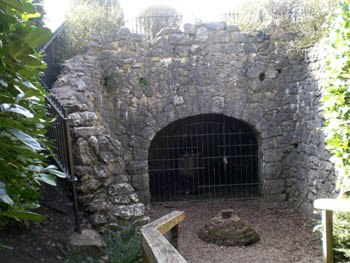 Marble Hill Grotto

Marble Hill House
Richmond Road
Twickenham
Middlesex
United Kingdom
TW1 2NL
Telephone: 0208 893 5115

The grotto at Marble Hill House in Twickenham is located in the park between the House and the River Thames. It comprises a descending pathway in a clump of bushes that leads to a gated underground chamber.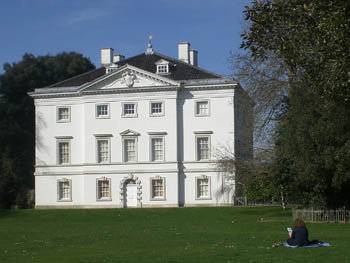 The house dates from the 1720s when it was built for Henrietta Howard, Countess of Suffolk, a mistress of the Prince of Wales, later George II. Mrs Fitzherbert was a later resident who secretly married George VI when he was Prince of Wales. At the end of the 19th century the Cunard family purchased the estate to develop it for housing. A public outcry resulted in the local councils purchasing the estate. It is now a public park in the ownership of English Heritage.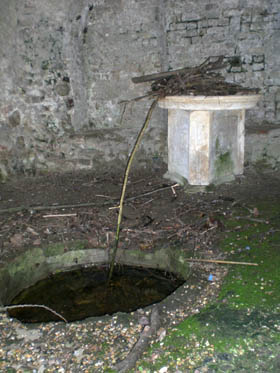 Alexandre Pope, whose property is nearby advised on the construction of the grotto in the 1730s. Eventually it was buried and forgotten by many. Having been lost for many years, the great storm of 1987 resulted in a tree falling and revealing the structure. It has subsequently been partially restored. The grotto is worth a visit but its interior is disappointing. Access within the grotto is not permitted but peering through the iron bars one can catch a feel for its former glory. It continues the grotto tradition of mystic goings on however. Nowadays it is mostly frequented by teenagers seeking out of mind experiences, as it provides ample cover for surreptitious spliff-smoking. The location on the edge of the River Thames opposite Ham House is most pleasing.

Pictures:

1. The grotto entrance.
2. Marble Hill House.
3. View inside the grotto.
4. Map of area detailing its location by the River Thames.



Website: Click Here

ADDITIONAL INFORMATION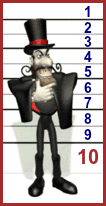 GREAT BRITISH GROTTO GRADING

Click to go to Grotto.Directory home page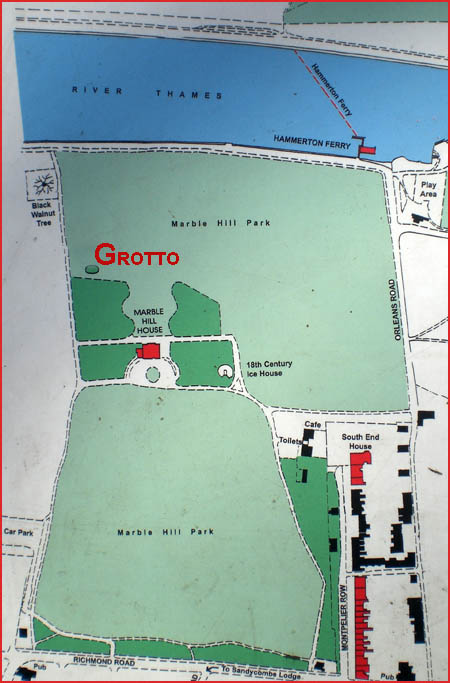 FACILITIES

Access by Road, Access on Foot, Free Entry, Grotto - just one

LANDSCAPE

Inland Water, Urban

REGION

England - Southern

THE FEATURES PRESENT

+Dark and mysterious chambers and cave like spaces, +External rock structures, either real or simulated, +Sacred spring or integral water feature, GRADED THREE