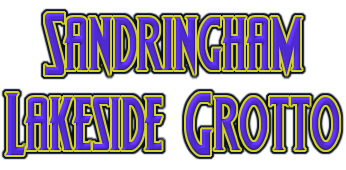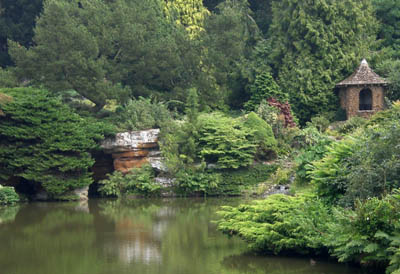 Sandringham Lakeside Grotto

The Sandringham Estate
Sandringham
Norfolk
United Kingdom
PE35 6EN
Telephone: 01485 545400

Originally the estate was known as Sandringham Hall. It has been extensively altered since 1862 when it was given to Edward by his father Prince Albert as a coming of age present. Sandringham House was built shortly afterwards in 1870 by the Prince and Princess of Wales, later King Edward VII and Queen Alexandra. It continues to provide accommodation for Royalty and the Royal Standard can often be seen flying above the house. This is a favoured holiday home of Queen Elizabeth II and several of her predecessors. Near to Sandringham house is the Royal Stud, a stud farm that houses many of the royal horses. Today Sandringham House is set in 24 hectares of gardens which have been modified and enhanced by subsequent generations of Royalty.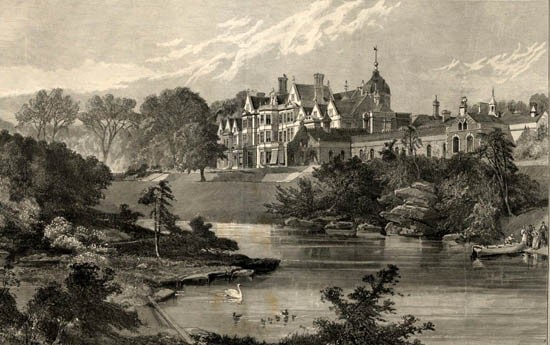 The original garden design for the Prince and Princess of Wales was by William B Thomas. In the 1870s the former lake to the west of the House was drained, filled in and planted with elaborate formal parterres. Two new lakes were excavated, dotted with small islands . The upper lake was fed by a spring and the lower lake by a stream. A romantic rockery and grotto were created and a picturesque valley formed to direct the water course from natural springs down a dell into the upper lake. In 1913, a charming summerhouse called The Nest was built for Queen Alexandra on the rockery overlooking the Lake and the Dell. The Dell is a small cave with a spring emerging under the watchful eye of a statue of a young man playing in the stream way. Close inspection of the elaborate rock work reveals natural carstone overlain with Pulhamite. The carstone is believed to have originated from the lower greensand beds quarried from the Wolferton Pits between Kings Lynn and Hunstanton. The Pulhamite stone was the creation of Pulham's of Broxbourne who were commissioned to carry out the new landscaping.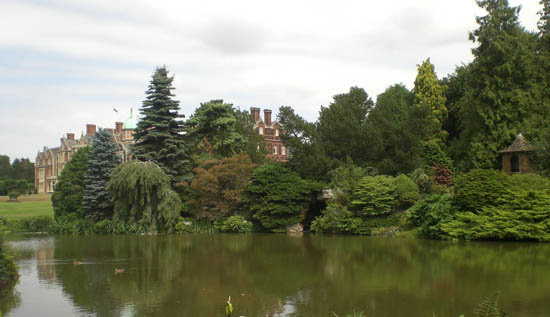 The emphasis today is the restoration of the gardens to their original grandeur. The view across the lake to Sandringham House reveals the entrance of the boat cave grotto and The Nest with its adjacent water cascade and stone steps leading down to the waters edge.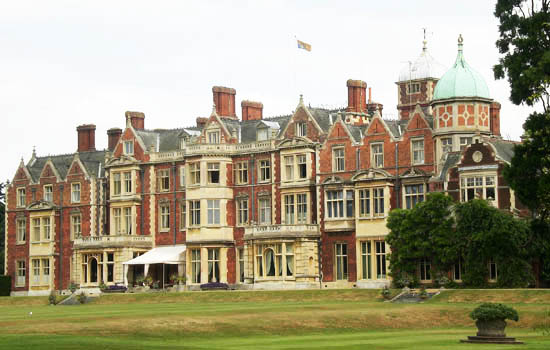 Illustrations:

1. The Cave Grotto and The Nest in 2014.
2. The Cave Grotto in 1889.
3. Sandringham House from the lake.
4. The House with Royal Standard flying.
5. A view of the grotto and Queen's Nest uncluttered with vegetation.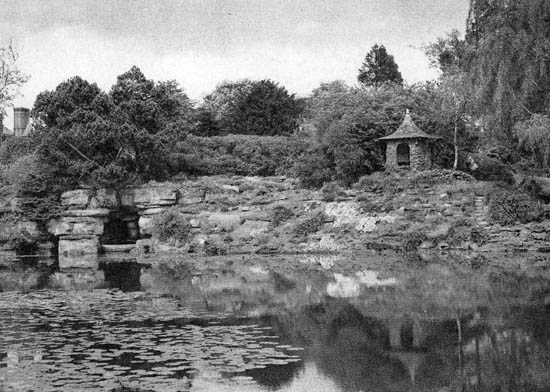 Email: enquiries@sandringhamestate.co.uk (click here to send an email)


Website: Click Here

ADDITIONAL INFORMATION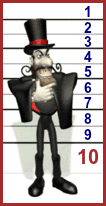 GREAT BRITISH GROTTO GRADING

Click to go to Grotto.Directory home page











CONSTRAINTS

On private property, Open set times only

FACILITIES

Access by Road, Disabled Access, Grotto with extensive rock gardens

LANDSCAPE

Inland Water, Quality Natural Environment

REGION

England - Central

THE FEATURES PRESENT

+Cared for and maintained in good condition, +Dark and mysterious chambers and cave like spaces, +External rock structures, either real or simulated, +Internal stonework that is natural, recycled or simulated to give a subterranean decor, +Sacred spring or integral water feature, +Stunning setting and location, GRADED SIX