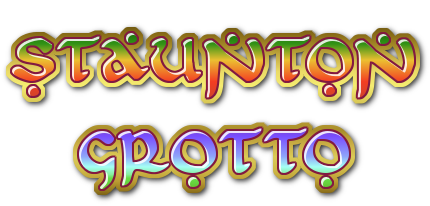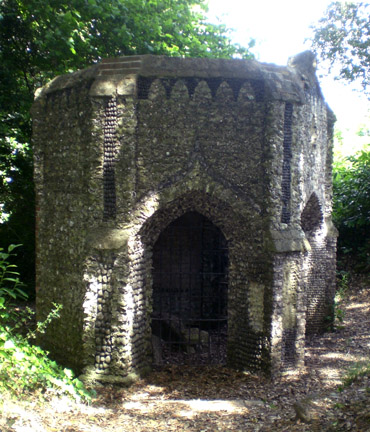 Staunton Grotto Hampshire

Staunton Country Park
Middle Park Way
Havant
Hampshire
United Kingdom
PO9 5HB
Telephone: 0239 245 3405

The first gardens on the site were begun by William Garrett who purchased the land in 1802. After an aborted attempt to sell the land it was eventually purchased in 1820 by politician and botanist Sir George Thomas Staunton as part of his country estate 'Leigh Park'. He made significant changes and additions to the gardens with the construction of the lake and a number of follies including the grotto.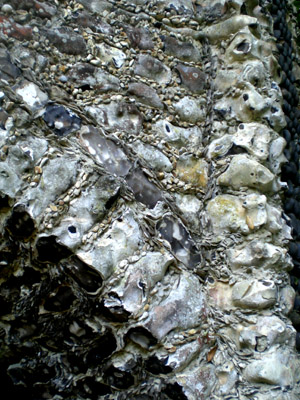 This eighteenth century flint grotto is known as The Shell House. It was built in 1828 and inside was covered in shells from Hayling Island. The interior still shows the indentations where many of the shells once were. The grotto is hexagonal in shape and was based on the design of the Chichester Cross. A stonework crown surrounded by pinnacles once topped the roof. By 1836 George Staunton was using the grotto/shell house as a museum for his collection of curiosities. These included a stuffed crocodile and examples of Roman pottery. The grotto is built in flints and is an unusual example of the use of different shades of split flints as well as flint flakes in the mortar between the stones.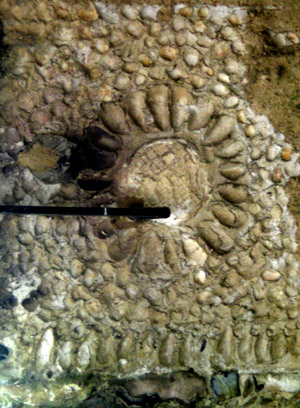 The estate and gardens were purchased by the city of Portsmouth in June 1944 and the gardens were transferred to the parks committee in 1950. The house was demolished in 1959. The estate was established as a Country Park in 1987. Today (2014) the Grotto or Shell House is in desperate need of care and attention.

Pictures:

1 The Grotto Shell House, near the lake and terrace.

2. Flintwork.

3. Interior shell indentations.

4. The Lake. The initial construction of the lake took place between 1828 and 1836. A three arched bridge known as the Chinese bridge was built in 1830.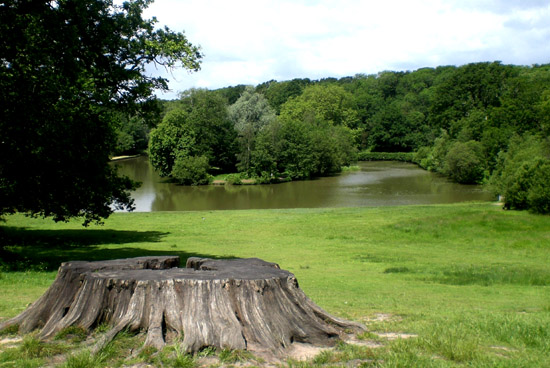 5. The Terrace facing The Lake.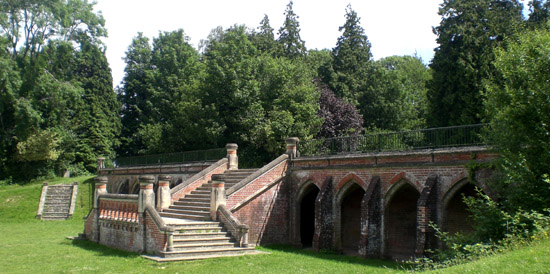 6. Map detailing the grotto, lake and terrace.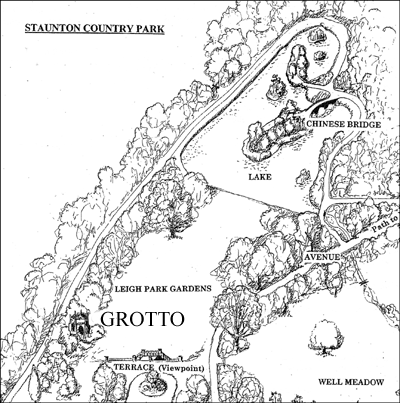 Website: Click Here

ADDITIONAL INFORMATION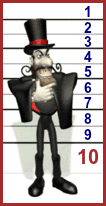 GREAT BRITISH GROTTO GRADING

Click to go to Grotto.Directory home page











CONSTRAINTS

Open set times only

FACILITIES

Access by Road, Access on Foot, Free Entry, Grotto - just one, Restaurant/Food, Retail Souvenir Shop

LANDSCAPE

Park or Garden, Quality Natural Environment, Rural

REGION

England - Southern

THE FEATURES PRESENT

+External rock structures, either real or simulated, +Internal stonework that is natural, recycled or simulated to give a subterranean decor, GRADED TWO