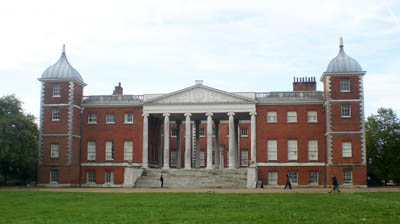 Osterley Park Grotto

Jersey Road
Isleworth
MIddlesex
United Kingdom
TW7 4RB
Telephone: 02082325050

Osterley Park is a mansion set in a large park of the same name. It is in the London Borough of Hounslow which is part of the western suburbs of London. George Child Villiers, 9th Earl of Jersey first opened Osterley to the public in 1939. It is now a National Trust premises; the Trust took it over in 1991. Once described by Prime Minister Horace Walpole as 'the palace of palaces', Osterley in its present style was created in the late 18th century by architect and designer Robert Adam for the Child banking family to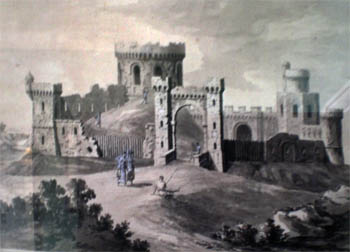 entertain and impress their friends and clients. The estate however dates back much earlier. Once the site of a farmhouse, Osterley Park House, started as an Elizabethan mansion dating from the 1570s, built as a country retreat by Sir Thomas Gresham (1519 - 1579) and thought to be in a castlated style as illustrated left.



The grotto at Osterley Park is a room beneath the outdoor sweeping grand staircase that leads to the first floor doors at the rear of the mansion. Inside the niches suggest that the grotto was originally decorated with statuary. The magnificent ceiling is similar in style to the Etruscan Room in the house. The grotto was designed by Robert Adam (1728-1792) in the neoclassical style popular at the time. As such it would expectedly include classical Roman decorative motifs such as framed medallions,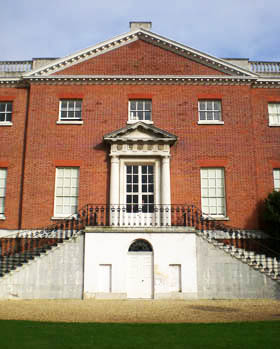 vases, urns and tripods, arabesque vine scrolls, sphinxes, griffins, and dancing nymphs. Restoration of the decoration took place in the 1950s but its location beneath an external staircase feature means that it will always be vulnerable to damp.

In the 18th century, sole access to the grotto was from the external entrance however a doorway into the house was opened up in the 20th century. Prior to this the room that the grotto now gives access to was a bedroom for servants. Before the throughway was constructed the grotto would have been a retreat for those in the gardens wishing to shelter from the elements in a mythological setting.

Picture above - the original sole garden entrance to the grotto below the stairway. Picture below - the grotto ceiling in 2014.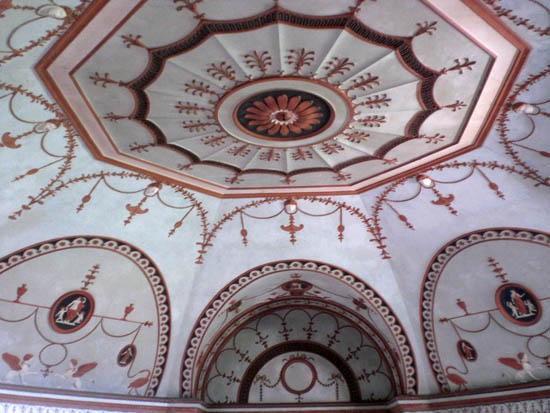 Today the grotto is accessible as part of the house tour. It would benefit from the reintroduction of more of the historic elements that would have once made it enchanting, rather than a glorified porch to a magnificent mansion.



Website: Click Here

ADDITIONAL INFORMATION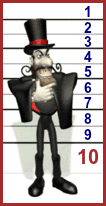 GREAT BRITISH GROTTO GRADING

Click to go to Grotto.Directory home page





Map below - the Osterley Estate: 1 = mansion; 2 = stables refreshments and visitor facilities; 3 = house tour entrance.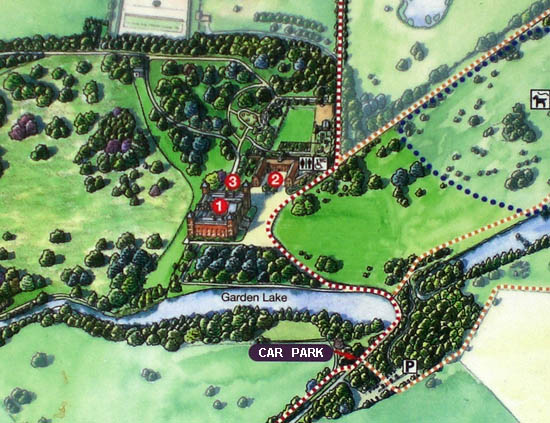 CONSTRAINTS

Open set times only

FACILITIES

Access by Road, Entry Fee, Grotto - just one, Restaurant/Food, Retail Souvenir Shop, Toilets, Weddings venue

LANDSCAPE

National Trust Property, Park or Garden, Urban

REGION

England - Southern

THE FEATURES PRESENT

+Stunning setting and location, +Viewing points from within to an intriguing landscape outside, GRADED TWO