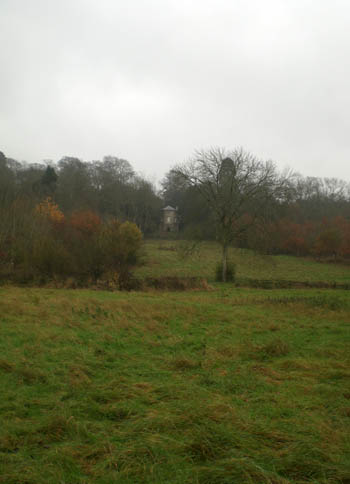 Walton Bath House

Walton Hall Estate
Walton
Nr Stratord-upon-Avon
Warwickshire
United Kingdom
CV35 9HU


The Bath House Grotto at Walton once formed part of the estate of Walton Hall. It is now under the care of the Landmark Trust and is rented out as holiday accommodation. The structure, which comprises a two storey stone building, was restored over the period 1987 and 1991 by the Trust. On the ground floor is the natural stone grotto with a spring water bathing pool. Above is the accommodation which is sympathetically decorated with shells and stalactites.


Approaching the grotto from the estate grounds.
In the 12th century it is recorded that Walton Mauduit was named after the then lord of the manor. This is the site of the present day village of Walton. The Walton Hall estate is a 16th-century country mansion. The estate for centuries then became the home of the Mordaunt family. It was during Elizabethan times that the Mordaunts had acquired the property as a result of marriage to the L'Estrange family heiress. The first Baronet Mordaunt was created in 1611.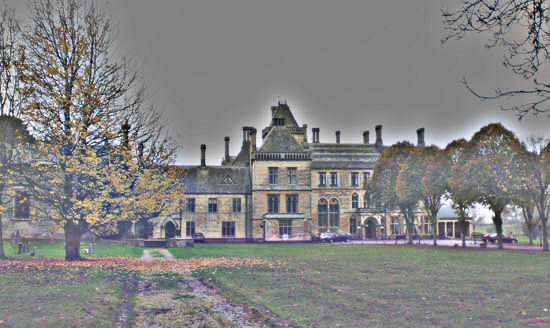 Walton Hall Hotel.
The sixth Baronet, Sir Charles Mordaunt was responsible for the remodelling of the Walton Hall estate in the mid 18th century.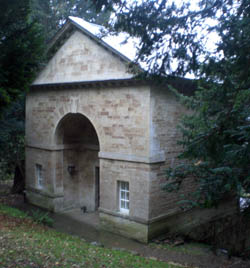 The Bath House entrance from the woods.
He demolished the old estate church and replaced it with a simple classical style building that was sympathetic to the architecture of the main house, which he also made substantial alterations to. Sir Charles's passion for building extended to the grotto and in conjunction with his friend Sanderson Miller of Radway, the Bath House was constructed on the hill overlooking Walton Hall. Cold water bathing was seen as healthy and medicinal and by incorporating the bathing facility on the ground floor, the Bath House was created as a leisure as well as a medicinal facility. Sir Charles sought cure for his grout by bathing in the stone pool and chilling waters.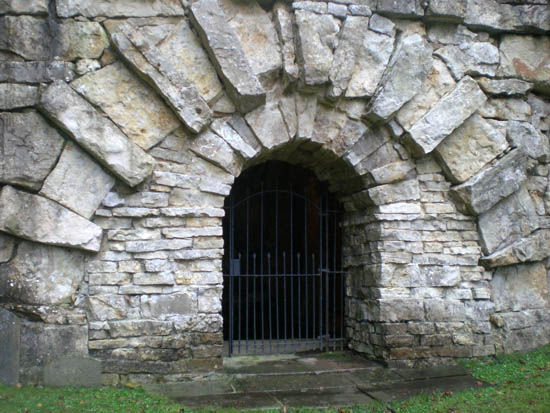 The Grotto entrance.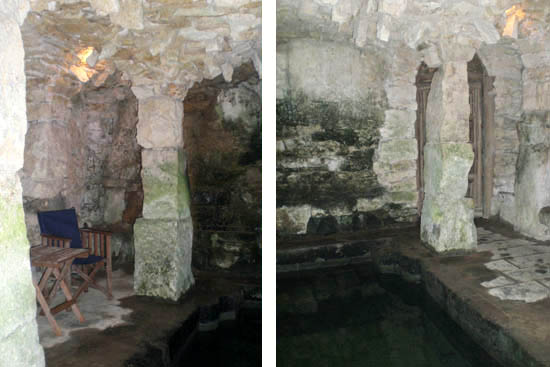 Two views of the Bath House poolside interior.
Since the demise of the Mordaunt family around the time of World War II, Walton Hall has had a variety of occupants and uses, Troops of various nationalities were stationed there during the war. The house was restored by Lord Leslie Charles Field in the 1970s and used as a family home. It was then sold to entertainer Danny LaRue who converted it to be used as an hotel. St Vincent's School was located here in the 1960s. When St Vincent's School closed down, the entirety become a hotel and is now a hotel and conference centre. The historic church is located alongside the hotel and is open for visitors. Ironically it is dedicated to St James, patron saint of grottoes.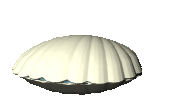 click here for St James' Day details and grottoes



The grotto at Walton is now under the custodianship of the Landmark Trust and access is no longer through the Walton Hall estate. For pictures of the upstairs interior and details of renting the grotto click 'website' below.



Website: Click Here

ADDITIONAL INFORMATION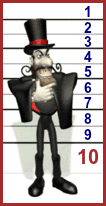 GREAT BRITISH GROTTO GRADING

Click to go to Grotto.Directory home page











CONSTRAINTS

On private property, Physical access difficult

FACILITIES

Grotto - just one, Hotel or B and B Facilities, Spa Grotto offering speleotherapy

LANDSCAPE

Rural, Woodlands or Forest

REGION

England - Central

THE FEATURES PRESENT

+Cared for and maintained in good condition, +Dark and mysterious chambers and cave like spaces, +External rock structures, either real or simulated, +Fossils and/or shells incorporated into the decor, +Internal stonework that is natural, recycled or simulated to give a subterranean decor, +Sacred spring or integral water feature, +Stunning setting and location, GRADED SEVEN