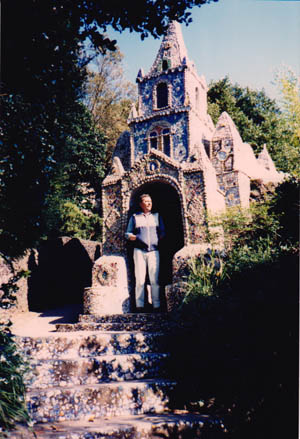 The Little Chapel Grotto

Les Vauxbelets
Saint Andrew
Guernsey
Channel Islands
United Kingdom


The Little Chapel, Les Vauxbelets, Guernsey is a work of art and a labour of love and is possibly the smallest chapel in the world. It was built by Brother Deodat who started work in March 1914. His plan was to create a miniature version of the famous grotto and basilica at Lourdes in France. The grotto like chapel was built in the grounds of the Brothers of the Christian Schools who first arrived in Guernsey in 1904. The original grotto chapel was started in March 1914 and pulled done in the same year after criticism demoralised the builder. It was rebuilt larger in July 1914 and could hold four people. This structure lasted until 1923 when it was destroyed and an even larger one was built enabling the Bishop to enter and consecrate the building. Overall it now measures 16 feet by 9 feet.

Guardianship of the Little Chapel now rests with Blanchelande Girls College which is run by a Charitable Trust. The Little Chapel is beautifully decorated with seashells, pebbles and colourful pieces of broken china and the College has an on-going programme of repairs and improvements.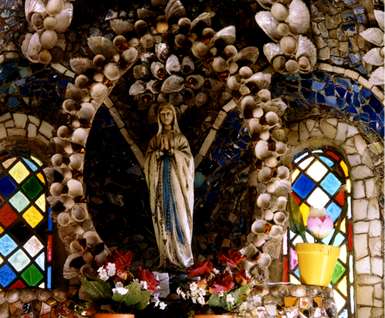 There is no charge to enter the Chapel. It relies totally on your donations. In 2010, five stained glass windows were smashed, causing three thousand pounds worth of damage. In spite of this it remains one of the most popular tourist attractions on Guernsey.



Website: Click Here

ADDITIONAL INFORMATION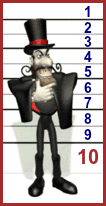 GREAT BRITISH GROTTO GRADING

Click to go to Grotto.Directory home page











FACILITIES

Access by Road, Access on Foot, Free Entry, Grotto - just one

LANDSCAPE

Park or Garden

REGION

Channel Islands

THE FEATURES PRESENT

+A created provenance that links it to ancient mythology or legend, +Cared for and maintained in good condition, +Crystals and/or minerals, either natural or simulated, +Dark and mysterious chambers and cave like spaces, +External rock structures, either real or simulated, +Fossils and/or shells incorporated into the decor, GRADED SIX