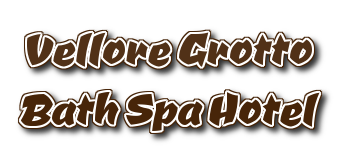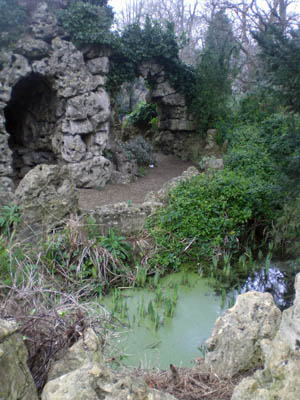 Grotto at the Bath Spa Hotel

Macdonald Bath Spa Hotel
Sydney Road
Bath
Somerset
BA2 6NS
Telephone: 01225 444 424

In the grounds of the Bath Spa Hotel there is an early 19th century rockwork grotto. This dates from when the estate, including the magnificent mansion, was home to General Augustus Andrews. He built the house in 1835 having served in the India Army with the Madras Infantry. Named Vellore after a posting in India, the house and grounds reflected his notable military career.


Images right -
1. The rock pool at the grotto.
2. The damaged skylight in the grotto.
3. Internal rock work within the grotto.
4. Hotel gardens.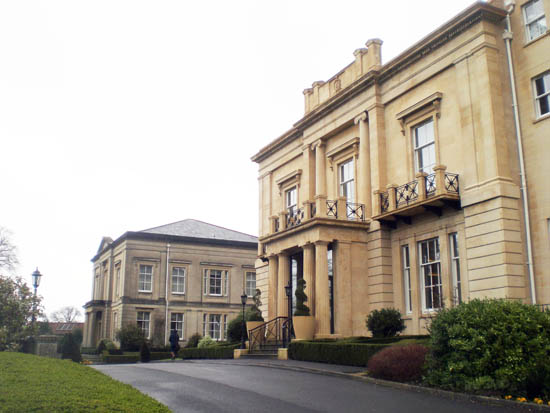 The main building (above) was constructed in the Greek revival style and completed in 1836. Thereafter large amounts of money were spent on landscaping the seven acres of grounds including the building of the elaborate grotto.

After the death of General Andrews and his wife, the house was sold in 1860 to the Rector of Bath Abbey who brought up his family there. Vellore was sold again in 1878 and became a college for boys. The buildings were extended with the north and south pavilions and linking colonnade and again in 1891 when the chapel was added.

The college closed in 1909 and by 1912 the buildings had become the Bath Spa Hotel. During World War II the buildings were requisitioned by the Admiralty and used for planning and administration throughout the war. Eventually it was relinquished in 1948 and served for a short period as a hotel. This lasted until 1950 when it was taken over by the South West Hospital Board as a nurses home for staff at local hospitals. Nineteen eighty five saw the estate on the market again and after major renovation it opened as the luxurious Bath Spa Hotel again in 1990.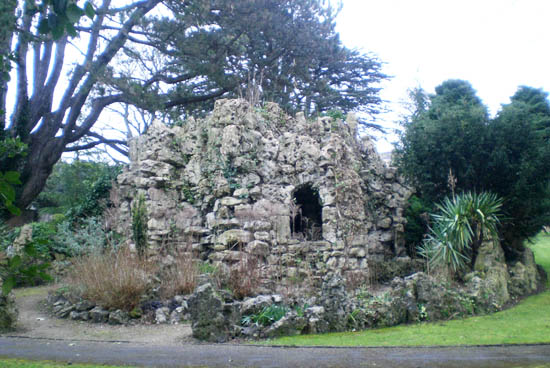 The grotto (above) was built in the grotesque style of the 18th century using uncut stone from Coobe Down, stream eroded limestone and Tufa rock. It is semi-circular in plan incorporating a cave with a semi-circular arched doorway flanked by similar open arches. It faces a small mystic pool. The grotto is encircled by a path between the cave and the outer rim of rocks. The interior is simple and rough with an elaborate skylight, now badly damaged. The grotto was built at a cost of one thousand pounds shortly before the General's death on 10 March 1858, and described as "a place where in the summer heat the most delicious quietitude and repose may be enjoyed". It was renovated for the opening of the Bath Spa Hotel in 1990 but now suffers from decay albeit forming a picturesque feature on the front lawns of the hotel. The grotto is Grade II listed by English Heritage.



Website: Click Here

ADDITIONAL INFORMATION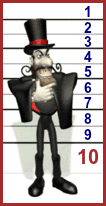 GREAT BRITISH GROTTO GRADING

Click to go to Grotto.Directory home page











CONSTRAINTS

On private property

FACILITIES

Access all Year, Access by Road, Access on Foot, Disabled Access, Free Entry, Grotto with extensive rock gardens, Hotel or B and B Facilities, Part of a larger tourism attraction, Restaurant/Food, Toilets, Tourism Information, Weddings venue

LANDSCAPE

City Centre, Park or Garden

REGION

England - Southern

THE FEATURES PRESENT

+Dark and mysterious chambers and cave like spaces, +External rock structures, either real or simulated, +Internal stonework that is natural, recycled or simulated to give a subterranean decor, +Sacred spring or integral water feature, +Stunning setting and location, +Viewing points from within to an intriguing landscape outside, GRADED SIX