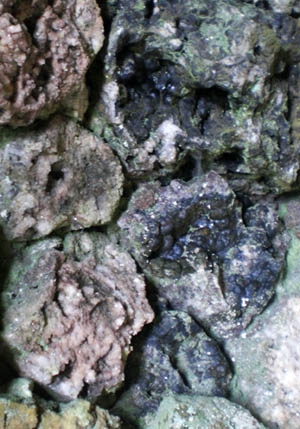 Pencarrow Grotto

Pencarrow House
Washaway
Bodmin
Cornwall
United Kingdom
PL30 3AG
Telephone: 01208 841369

Four miles north-west of Bodmin lies the fifty acre estate of Pencarrow, originally mentioned in the Domesday Book. Pencarrow Gardens were laid out, mainly during the first half of the 19th century, by Sir William Molesworth, a radical statesman.

The rock garden and grotto date from circa 1840s. The rock garden is constructed largely of massive granite boulders from Bodmin Moor and the grotto of granite, slate stone, quartz and slag. The grotto is Grade II listed by English Heritage.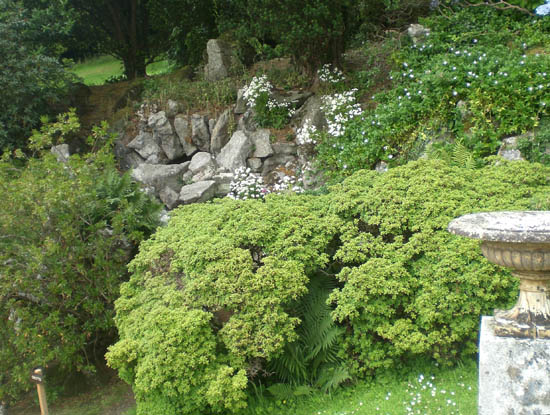 In the picture above the grotto is up a narrow winding rock sided path between the bushes. The entrance arch can just be seen. The chamber comprises a modest rounded space with extensive rock crystals in the walls. The crystals can be seen in the picture top right.
The largely Georgian mansion is still owned and occupied by descendants of the family who settled there in the 1500s. It has been open to the public since the 1970s. The Molesworth family was introduced to Cornwall from Northamptonshire in the late 1500s, when John Molesworth was appointed by Queen Elizabeth as Auditor to the Duchy of Cornwall. He secured the family's status in the county by marrying Catherine Hender of Botreaux Castle near Tintagel. John and Catherine's grandsons further improved the Molesworth fortunes: the elder was knighted by Charles II and appointed Vice-Admiral for Northern Cornwall; the younger, a Colonel and Governor of Jamaica, was made a baronet by William III as a reward for loyalty.

Thus established, landed, and titled, and with plenty of money from agricultural tenancies and mining interests, the Georgian Molesworths were in a position to massively re-structure and improve the family seat. They hired architect Robert Allanson from York to design and build it, and it was probably his greatest work, as he died in 1773 aged only 38.

The house was uninhabited in the middle of the 20th Century, before being taken on in the 1970s by Lieutenant Colonel Sir Arscott and Lady Molesworth-St Aubyn. They spent decades re-claiming the gardens from an overgrown state and restoring the house to open to the public.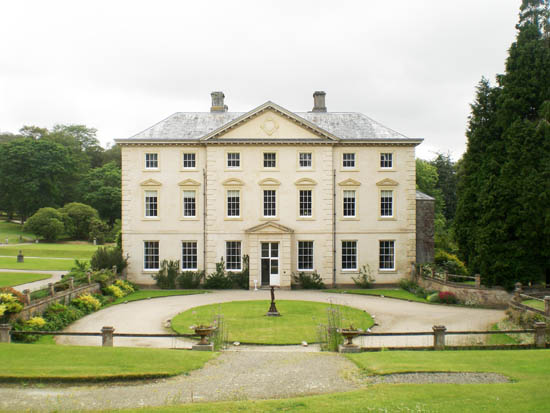 Website: Click Here

ADDITIONAL INFORMATION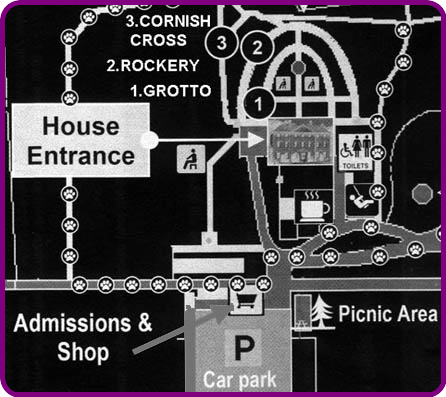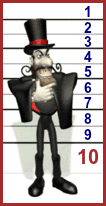 GREAT BRITISH GROTTO GRADING

Click to go to Grotto.Directory home page











CONSTRAINTS

Open set times only

FACILITIES

Access by Road, Access on Foot, Disabled Access, Entry Fee, Grotto - just one, Restaurant/Food, Retail Souvenir Shop, Toilets, Weddings venue

LANDSCAPE

Country town/village, Park or Garden, Rural

REGION

England - Southern

THE FEATURES PRESENT

+Cared for and maintained in good condition, +Crystals and/or minerals, either natural or simulated, +Dark and mysterious chambers and cave like spaces, +External rock structures, either real or simulated, +Internal stonework that is natural, recycled or simulated to give a subterranean decor, GRADED FIVE