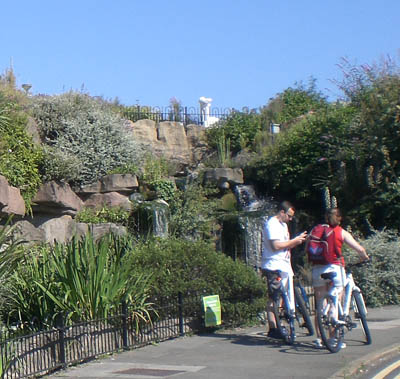 Ramsgate Tunnels and Caves

Madeira Walk, Harbour Parade and Marina Esplanade
Ramsgate
Kent
United Kingdom
CT11 8FU



Right - i) Cyclists stop by the waterfall on Madeira Walk. ii) Early picture showing the grottoes with seating on the right.


The latter part of the nineteenth century saw the railways playing an ever important role in the leisure pursuits and holiday planning for the populace at large. Coastal towns like Ramsgate saw the opportunities for developing their tourism appeal and railways soon connected the urban and industrial regions to the coastal resorts.

Ramsgate, by 1863 had a substantial railway terminus station on the sea front with the line being connected via a tunnel through the cliffs to the east of the town. In 1887 the Council turned their attention to the road system and produced a plan for connecting the east and west sides of town. The result was that ornamental brick arches were constructed on the West Cliff. These were followed by the creation of Madeira Walk which mounted the East Cliff. Work commenced in 1894 and Pulhams, the artificial stone landscapers were contracted. As a result Madeira Walk wound its way up from the harbour adorned with rockwork and a pool cascade which survive to this day. The original tram lines are gone but modern day traffic and pedestrians still climb the hill enjoying the landscaping by Pulhams.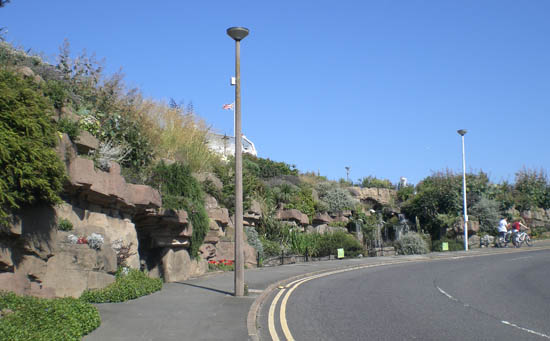 The entrancing walk by the grottoes up Madeira Walk.
Of particular interest are the small grottoes on the left as you climb the hill. These provide convenient shelters for seating in the vicinity of the waterfall which continues to flow. Nearby a cavernous arch also gives access to the upper level by steps. This delightful landscaping would have entranced visitors arriving at the sea front railway terminus, as they made their way up to the accommodations on the East Cliff.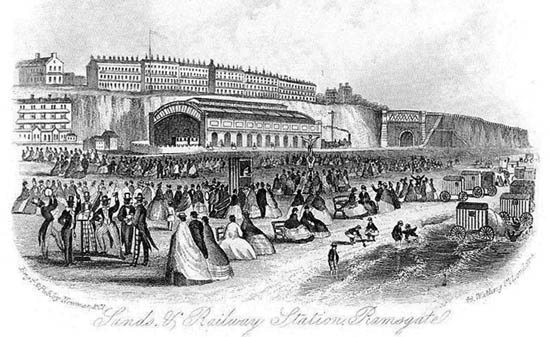 The Railway Terminus and Sands at Ramsgate in the 19th century showing the tunnel entrance into the East Cliff.
The railway terminus closed in 1926 and the Council acquired the site of the extensive stations, sidings and turntable for locomotives. Modern day efforts to develop the site are still scheduled but an extensive area of unfinished concrete work has not enhanced this spectacular position. However the railway tunnel through the cliffs had been reutilised during WWII at a shelter against enemy bombing. The tunnels were extended in a network around town stretching for some three and a half miles. Some of these tunnels are now open to the public on a limited basis with access from the Marina Esplanade.

In the longer term it is hoped to restore a railway line in the main tunnel. In the meantime the rockwork around Madeira Walk and the tunnels provide an interesting excuse for grotto enthusiasts to explore this aspect of Ramsgate history.

Bibligraphy

Hitching C (2012) Rock Landscapes, The Pulham Legacy. Garden Art Press. Ch. 21.



ADDITIONAL INFORMATION

Click below to discover more about Pulhamite.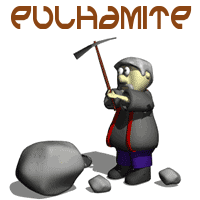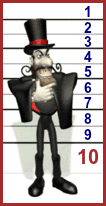 GREAT BRITISH GROTTO GRADING

Click to go to Grotto.Directory home page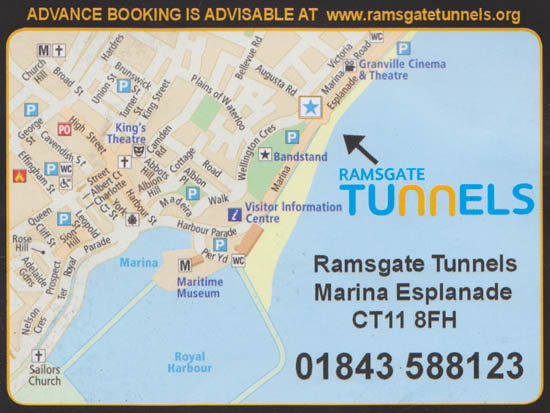 FACILITIES

Access all Year, Access by Road, Access on Foot, Free Entry, Grotto with extensive rock gardens, Part of a larger tourism attraction, Restaurant/Food, Retail Souvenir Shop, Toilets, Tourism Information

LANDSCAPE

Coastal, Park or Garden

REGION

Not Regional

THE FEATURES PRESENT

+Cared for and maintained in good condition, +Dark and mysterious chambers and cave like spaces, +External rock structures, either real or simulated, +Internal stonework that is natural, recycled or simulated to give a subterranean decor, +Sacred spring or integral water feature, +Stunning setting and location, GRADED SIX