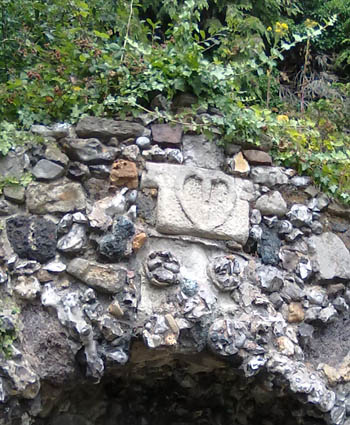 Traveller's Rest

High Street
Esher
Borough of Elmbridge
Surrey
United Kingdom
KT20 9QA


This grotto can be found by the bus stop in Esher High Street and makes an ideal spot to rest ones weary legs after dashing across the various road junctions trying to avoid the traffic coming in all directions. Located opposite the Civic Centre, it was originally known as Wolsey's Well. It is easily visited with unrestricted public access. In spite of being a fine historic edifice in a busy High Street, it appears to be somewhat neglected and could do with a tidy up and repair. If in better repair we would be delighted to up grade it.


Above right: The Pelham crest in the arch.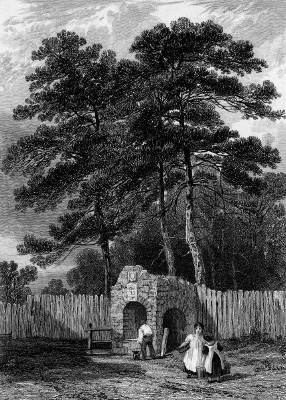 Picture left: Wolsey's Well Esher in the early 19th century.
It is an English Heritage Grade II listed structure dating from 1730-40. The grotto is built from random flint and rubble stone in mortar and possibly includes debris from Sandown Chapel. An alternative provenance is that when constructed it utilised the surviving parts of Cardinal Wolsey's Palace at Esher, in which case the well might date from the 15th or 16th centuries. There are 3 arched seats in an angled frontage with stone slabs forming seats. There is a square panel above the centre arch with what looks like a stylised "M" inscribed on it. This is in fact a carving of the badge of the Pelham family (a buckle) indicating a possible connection to Henry Pelham, the owner of Esher Place from 1718 to 1754. The grotto construction is credited to Henry Pelham, younger brother of the Earl of Newcastle in its present format although its origins may have been earlier as suggested above.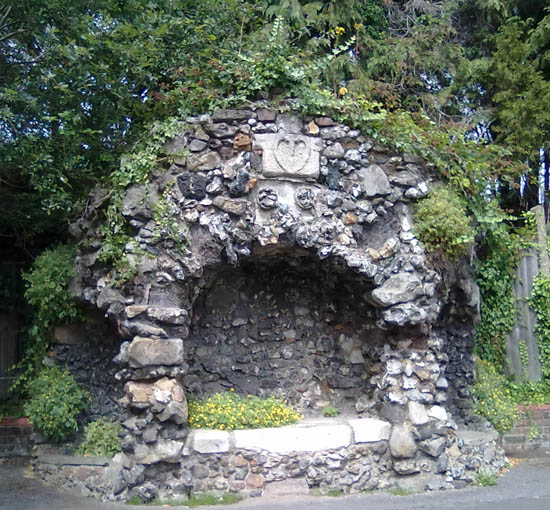 Above: Travellers Rest or Wolsey's Well Esher 2015.
The grotto was originally a drinking fountain with a spring fed basin of water on the left hand side and a seat in the middle arch. However, as early as 1841, Brayley in Topographical History of Surrey wrote that the real local name was Travellers' Rest. The grotto has been moved and altered over the years, it was even hit by an out of control dumper truck from Sandown Park in the 1960s!



ADDITIONAL INFORMATION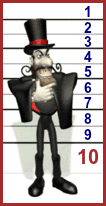 GREAT BRITISH GROTTO GRADING

Click to go to Grotto.Directory home page











FACILITIES

Access all Year, Access by Road, Access on Foot, Disabled Access, Free Entry, Grotto - just one

LANDSCAPE

Urban

REGION

England - Southern

THE FEATURES PRESENT

+Dark and mysterious chambers and cave like spaces, +External rock structures, either real or simulated, +Internal stonework that is natural, recycled or simulated to give a subterranean decor, +Sacred spring or integral water feature, GRADED FOUR