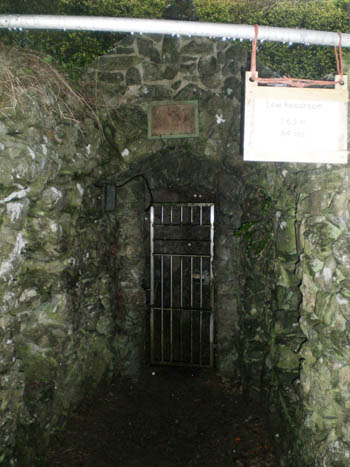 Banwell Bone Cave and Druids Grotto

Banwell
Weston-Super-Mare
Somerset
BS29 6NA
Telephone: 01934 820516

The estate was owned by the Bishop of Bath and Wells in the 19th century and a number of follies were built . This site won the English Nature SSSI Management Award in 2000. It is privately owned and public admission is on specific times during the summer season. There are no public open days but groups can attend by appointment.


Pictures above right - Entrance to the Cave; Steps down to the Bone Cave; Druids Grotto.






The Druids Grotto and arched entrance to the Bone Cave
The bone cave is famous for its fossil remains. Between 1825 and 1840 excavations revealed a catastrophic influx of animals believed at the time to have been caused by the flood at the time of Noah in the Bible. Today we know the cave is a source of bones of late Ice Age animals. Many are stacked around the cave and comprise mainly bison. Other species found include artic hare, reindeer, wolf, artic fox, wolverine and a large brown bear. The cave is accessible by using the sunken arched pathway to the left of the grotto, which leads to steps down.


Restoration of the site follies is on-going in 2015


The Biblical belief is reflected in the construction of the Druids Grotto which acts as a surface ornamentation for the bone cave beneath. The grotto was constructed in 1834/5 and was originally known as the Lower Grotto. The double entrances open into a semi-circular chamber with alcove seats around the wall. In the centre is an oval stone table or altar. Its purpose was apparently to remind visitors how Christianity had replaced the Pagan world brought to an end by Noah's flood.

Early 19th century pebble summerhouses are extremely rare and the Banwell estate has one. This will interest grotto enthusiasts with its panoramic views of Weston-super-Mare, Clevedon and Crook Peak. A major project was undertaken in 2008 to repair and rebuild the early 19th century grade 2 listed Pebble Summerhouse. In December 2010 the restoration was finally completed with the construction of the plastered ceiling inset with a pattern of stones.

Details of the above are available on the Banwell estate website by clicking Website below.



Website: Click Here

ADDITIONAL INFORMATION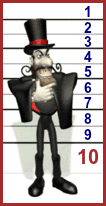 GREAT BRITISH GROTTO GRADING

Click to go to Grotto.Directory home page










CONSTRAINTS

Not open to the public, On private property

FACILITIES

Grotto with extensive rock gardens

LANDSCAPE

Country town/village, Park or Garden, Rural

REGION

England - Southern

THE FEATURES PRESENT

+A created provenance that links it to ancient mythology or legend, +Cared for and maintained in good condition, +Dark and mysterious chambers and cave like spaces, +External rock structures, either real or simulated, +Internal stonework that is natural, recycled or simulated to give a subterranean decor, +Stunning setting and location, GRADED SIX