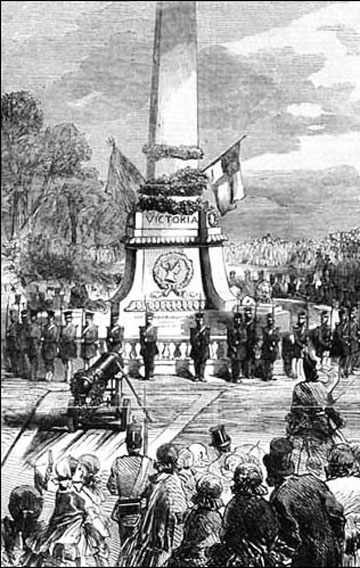 CRIMEAN CANNONS - WHERE ARE THEY NOW?

Marleborough Lane
Bath
Somerset
Great Britain
BA1 2NQ


Another town to collect Crimea souvenirs was Bath. Here two Russian Cannon were secured through the offices of Lord Panmore, Secretary of War. The inauguration ceremony, which included firing the guns, took place on 9th September 1857, the second anniversary of the fall of Sebastopol. The guns were placed one on each side of Victoria's column in The Royal Victoria Park together with modest stacks of Cannon balls. The park was created out of the old town common when Victoria was still a princess. Opened in 1830, it was in the vanguard of the Victorian public park movement. Spread out below the Royal Crescent, its 57 acres support a rich variety of attractions.

The original design by Manners for the monument was a tapering, pointed, obelisk with spouts of fountain water pouring from the mouths of heraldic dolphins but this was later overtaken by the present more grandiose version. The foundation stone was laid in 1837 when Victoria was still an 18 year old Princess and the obelisk completed the following year when her Coronation took place. The captured Russian guns from the Crimean War were then placed on the east and west sides of the obelisk in September 1857 with great ceremony as detailed above, which included firing them in triumph

The carriages for the guns, similar in design to the Leamington Cannon, were cast at Woolwich and presented by the Pickwick ironworks. Like the Leamington gun, the Bath guns have now disappeared. (see Bath History (1994) Vol. V. p.159.)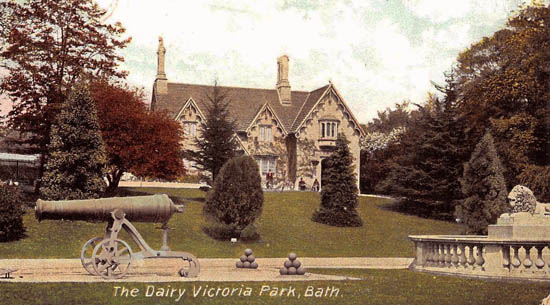 Illustrations: Inauguration of the Russian Trophies, Illustrated London News, 26 September 1857 and the cannon in the park after the inauguration.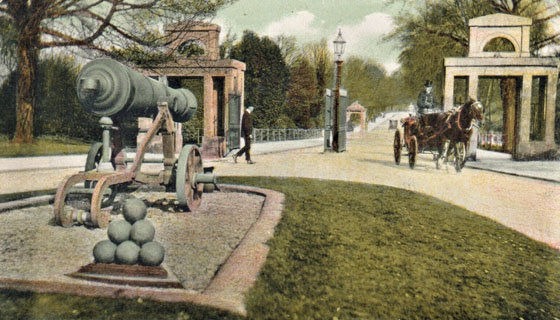 Our thanks to Peter Langmaid for assistance with the above.



Website: Click Here

ADDITIONAL INFORMATION













REGION

England - Southern

THE FEATURES PRESENT

Crimean Cannon Location, past or present