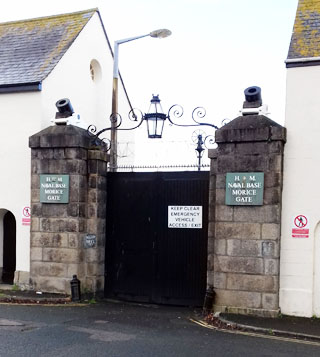 CRIMEAN CANNONS - WHERE ARE THEY NOW?

Naval Heritage Centre
Devonport Dockyards
Albany Street/Granby Way
Plymouth
Devon
Great Britain
PL1 4RW
Telephone: 01752 552326



Plymouth has a selection of 19th century cannon scattered around but the guns originating from the Crimean War are located in Morice Yard. This lies towards the southern end of the Devonport Dockyard and now incorporates the Naval Heritage Centre. The Visitor Centre occupies one of the English Heritage listed buildings in the locality. Morice Yard dates back to 1720 when work on the dockyards first commenced. The Ordnance Department opened this yard after leasing the land from Sir Nicholas Morice. On the front terrace there are situated four cannons, three of which were brought here as 'War Trophies' after the Napoleonic and Crimean wars. The fourth came from the Chinese Wars and is the largest of those illustrated. Although fenced off from open public access, they can be closely inspected when the Heritage Centre is open - see picture below.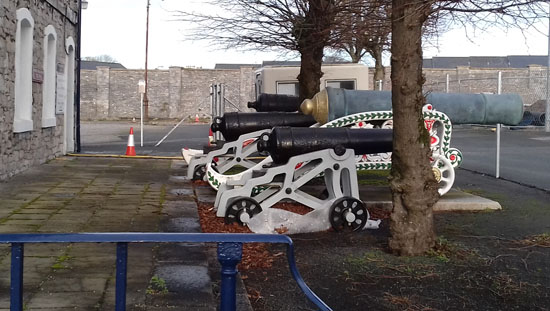 There is much building work going on in the vicinity at the time of writing (winter 2017/8). The nearby entrance to the Naval Base, the Morice Gate, also includes 4 cannon. Two are

located on the top of the gate pillars and two at ground level where they act as protection for the pillars against vehicle damage - see top picture.

Other cannon to be found around Plymouth include those on Plymouth Hoe. There are four overlooking the Hoe to the right if you are facing the lighthouse with your back to the sea. In addition there is another at the foot of the Armada Memorial on the Hoe.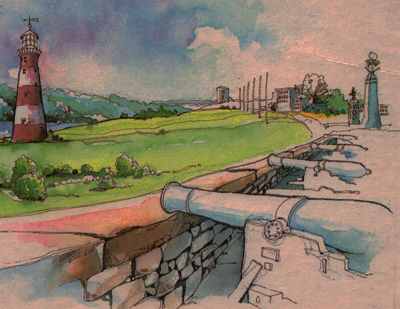 Website: Click Here

ADDITIONAL INFORMATION













CONSTRAINTS

Open set times only

FACILITIES

Access by Road, Access on Foot, Conducted Tours of Locality, Part of a larger tourism attraction, Tourism Information

LANDSCAPE

City Centre, Coastal

REGION

England - Southern