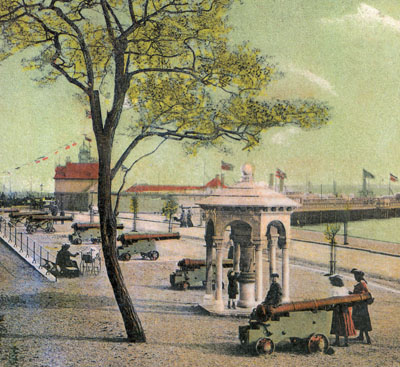 CRIMEAN CANNONS - WHERE ARE THEY NOW?

The Esplanade
Southampton
Hampshire
Great Britain


Early c. 1900 pictures of the Western Esplanade at Southampton reveal a number of cannon, three of which appear to be Crimean Cannons. We have no information as to their whereabouts now and assume that they were disposed of for scrap during World War II.

The illustration above top shows the cannon far left and the Stella Monument which remains to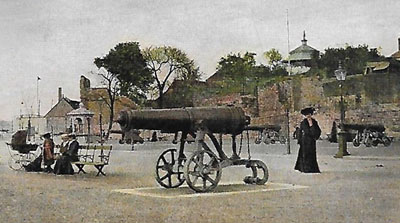 this day. Below is a picture of the same location showing three Crimean guns in situ.








ADDITIONAL INFORMATION











FACILITIES

Access all Year, Access by Road, Access on Foot, Disabled Access, Free Entry

LANDSCAPE

City Centre, Coastal

REGION

England - Southern

THE FEATURES PRESENT

Crimean Cannon Location, past or present