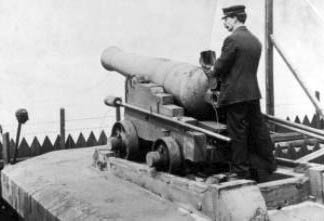 CRIMEAN CANNONS - WHERE ARE THEY NOW?

Cannon Hill and Park
Birkenhead
Lancashire
Great Britain
CH43 1UR




After the Crimean War, Birkhead was still a new town and run by a committee of Commissioners. The Commissioners were invited to acquire two Russian Cannon, albeit they came without a gun carriage. This had to be purchased separately from Woolwich Arsenal and were available in wood or iron. They appear to have chosen one of each, costing 16 and 19 pounds respectively.

Two 36 lb cannon were then delivered to Birkenhead in December 1857, and mounted on an elevation in the Park. (see picture below) The cannon supposedly went for scrap during W.W.2 but their location in the park is still known as Cannon Hill.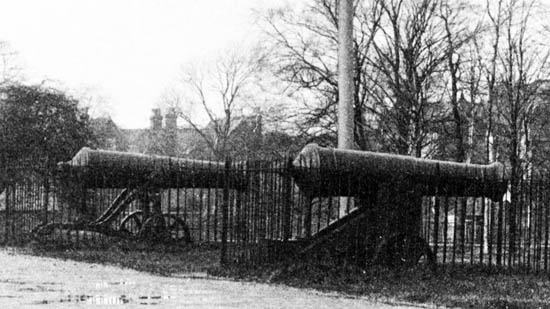 More recent photographs (see colour picture below) however show what appears to be a Crimean Cannon mounted on a brick plinth alongside the river at Birkenhead. Much of the area is now a wasteland following the demise of the docks. This may well be one of the original two cannon; the one with the wooden carriage. Known as One O'Clock Gun, this cannon at Morpeth Dock, Birkenhead was fired remotely from Bidston Observatory at one o'clock each working day, triggered electrically by a specially adapted Robert Molyneux clock.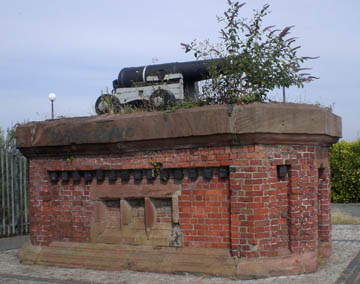 On the dockside, the cannon, a relic of the Crimean wars, was loaded, and at 12.30pm each working day a member of staff tested the connection between the clock at the Observatory and the cannon. At one second to one o'clock the switch would be thrown at the Observatory, the firing being triggered by the next swing of the clock's pendulum. Mariners then set their Chronometers on hearing the cannon fired. The gun was fired for the last time on the 18th of July 1969

This all raises the question were there three Crimean Cannon at Birkenhead? The two in the Park which were scrapped plus the one by the riverside which appears to be attended to by a uniformed operator in the top picture.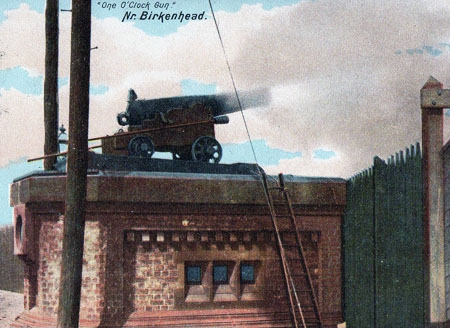 Firing the one o'clock gun.



ADDITIONAL INFORMATION
















FACILITIES

Access by Road, Access on Foot, Free Entry

LANDSCAPE

Inland Water, Rural

REGION

England - Northern

THE FEATURES PRESENT

Crimean Cannon Location, past or present