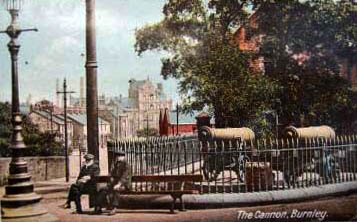 CRIMEAN CANNONS - WHERE ARE THEY NOW?

junction of Colne Road and Active Road
Burnley
Lancashire
Great Britain




It is not by chance that the momentos of the Crimean War were sited where they are. In 1867 this small piece of land, formerly part of the Grammar School Gardens, was made into a memorial to commemorate Burnley's connections with the Crimean War. At the time of the construction of the memorial, Bank Hall was the home of General Sir James Yorke Scarlett, the man known to history as the 'Hero of Balaclava'. This was one of the more well-known battles of the Crimean War and Sir James won undying fame for his successful leadership of the Heavy Brigade in the battle. There was a time when 'The Cannons' was one of the most well-known locations in Burnley. In the days when rail transport was vital to many, large numbers of people got off the bus (or tram) at The Cannons to walk to Burnley Bank Top station to continue their journey to work.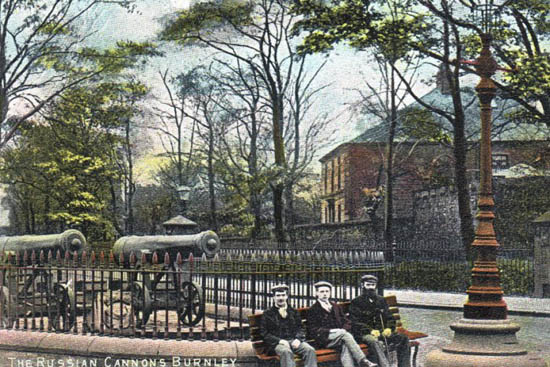 Inspection of the site today reveals that the Cannons are no longer there. They survived the South African War and First World War, but not the Second World War, when they were taken by the War Ministry to be melted down for 'the war effort'. However, it was found, when in Portsmouth, that the metal out of which they had been made was useless for modern military purposes, so they were taken out to sea and dumped off Southsea where they remain. A sad end to these Russian guns where now only an ornamental plaque survives.
ADDITIONAL INFORMATION











FACILITIES

Access all Year, Access by Road, Access on Foot

LANDSCAPE

City Centre

REGION

England - Northern

THE FEATURES PRESENT

Crimean Cannon Location, past or present