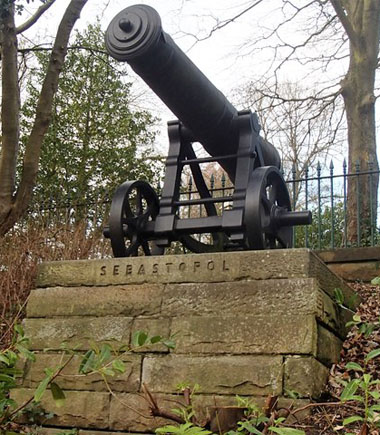 CRIMEAN CANNONS - WHERE ARE THEY NOW?

Avenham Park
S Meadow Lane
Preston
Lancashire
Great Britain
PR1 8JT




Avenham is a Grade II* riverside park, one of two including Miller Park. It is a 5 minute walk from the city centre. The parks boast many fine features including a natural amphitheatre with a Japanese water garden, Sebastopol cannon and a cafeteria.

The original cannons were presented to the town in 1855 after they were captured at Sevastopol in Russia, during the Crimean war. The Crimean war was fought between Russia and an improbable alliance of France, Britain, The Ottoman Empire and Sardinia. Religious differences and the desire of Britain and France to prevent Russian expansion are thought to be the main causes of the conflict.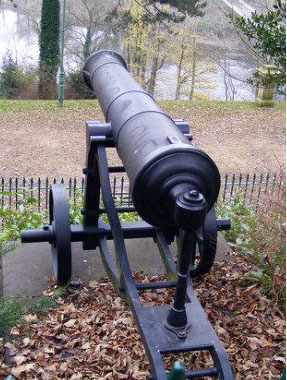 In 2008 the two replica pieces were installed in Avenham Park in place of the historic Crimean War weapons that once located there. Preston's original cannons were scrapped in the 1960s but, as part of Preston Council's 5m pound regeneration of Avenham and Miller Parks, experts at a firm called Lost Art have crafted replica cannons to re-establish the monuments in Avenham Walk. The cost came to something like 350,000 pounds for the project. Councillor Keith Sedgewick, executive member for environment and neighbourhood services, said at the time of installation of the replicas: "The original cannons were an important part of the park's history and a reminder of local people who fought for their country in the Crimean War."





ADDITIONAL INFORMATION











FACILITIES

Access all Year, Access by Road, Access on Foot, Disabled Access, Free Entry, Restaurant/Food, Toilets, Weddings venue

LANDSCAPE

City Centre, Park or Garden

REGION

England - Northern

THE FEATURES PRESENT

Crimean Cannon Location, past or present