CRIMEAN CANNONS - WHERE ARE THEY NOW?

Dudley Castle
Castle Hill
Dudley
West Midlands
Great Britain
DY1 4QB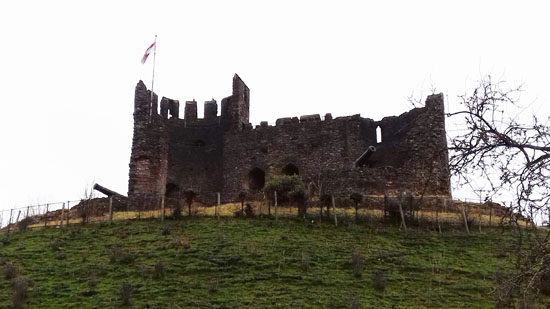 On a winters day, high overlooking the town of Dudley in the Black Country is Dudley Castle. From the castle two Crimean Cannons, barely visible in the gloom, act as a metaphoric warning to possible invaders of this historic fortress. Today the warning goes unheeded by most visitors to the site. The reason is that it is now part of Dudley Zoo and there is an admission charge to see the main attraction, animals galore.

The castle is a ruined fortification and was originally a wooden motte and bailey dating back to just after the Norman Conquest. The castle was rebuilt as a stone fortification during the twelfth century but subsequently demolished on the orders of King Henry II. Rebuilding was carried out from the second half of the thirteenth century and culminated in the construction of a range of buildings within the fortifications by John Dudley. The fortifications were deprecated by Parliament during the English Civil War and the residential buildings destroyed by fire in 1750. In the nineteenth and early twentieth century the site was used for pageants and other public events. Today Dudley Zoo is located in its grounds.

The location, Castle Hill, is an outcrop of Wenlock Group limestone that was extensively quarried during the Industrial Revolution. Along with Wren's Nest Hill, it is a Scheduled Ancient Monument being the best surviving remains of the limestone industry in Dudley. In addition the structure is also a Grade I listed building. The historic Dudley Canal Tunnel runs beneath Castle Hill, but not the castle itself.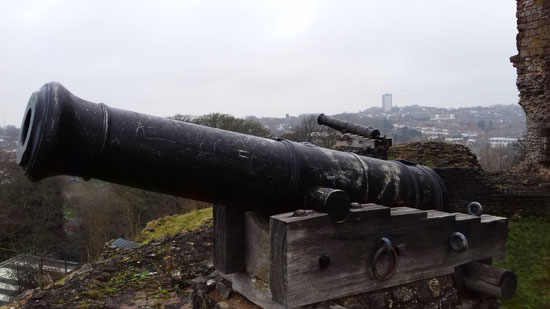 Website: Click Here

ADDITIONAL INFORMATION













FACILITIES

Access all Year, Access on Foot, Conducted Tours of Locality, Entry Fee, Part of a larger tourism attraction, Restaurant/Food, Retail Souvenir Shop, Toilets, Tourism Information

LANDSCAPE

City Centre, Park or Garden, Urban

REGION

England - Central

THE FEATURES PRESENT

Crimean Cannon Location, past or present