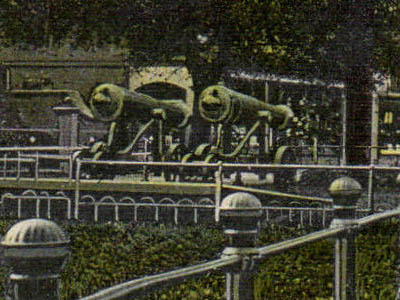 CRIMEAN CANNONS - WHERE ARE THEY NOW?

Bargate
Boston
Lincolnshire
Great Britain
PE21 6RX




The Cannons on Bargate Green, which had been captured at Sebastopol during 1854-55 were presented to the town after the Crimean War. Acquisition of the two cannon was enabled by Herbert Ingram and their transport by sea from Woolwich was paid for by him. They were unloaded at the town quay opposite the Custom House. Following siting in Bargate, they were later joined by the First World War tank but were destroyed for scrap metal during the Second World War.

A modern day war memorial now stands in Bargate. Reminiscing: one of the shops along Bargate was that of E W Peakome, a local photographer who produced postcards. He is next door to Wilkinson and Son. An anonymous viewer, born in 1939, claims he recalls playing on the cannon when a child.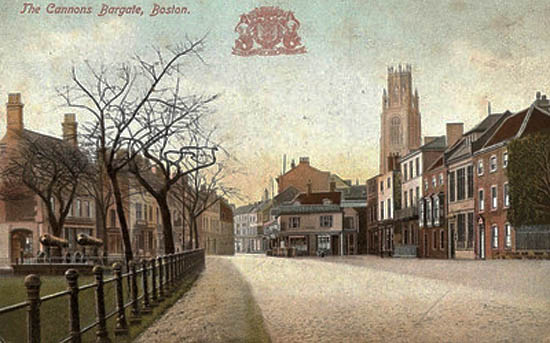 ADDITIONAL INFORMATION











FACILITIES

Restaurant/Food

LANDSCAPE

Country town/village, Urban

REGION

England - Central

THE FEATURES PRESENT

Crimean Cannon Location, past or present