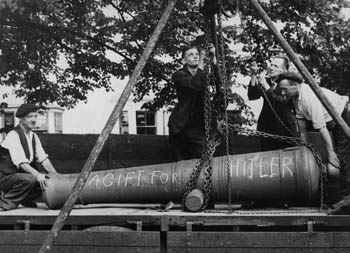 CRIMEAN CANNONS - WHERE ARE THEY NOW?

Swanswell Park and Greyfriars Green
Coventry
Great Britain


Coventry appears to have received two Crimean cannon. Both went for scrap during WWII.

Hillfields, - A cannon from the Crimean War was placed in Swanswell Park and remained there until damaged by a bomb blast in 1940. It was melted down in 1943 as part of the War effort.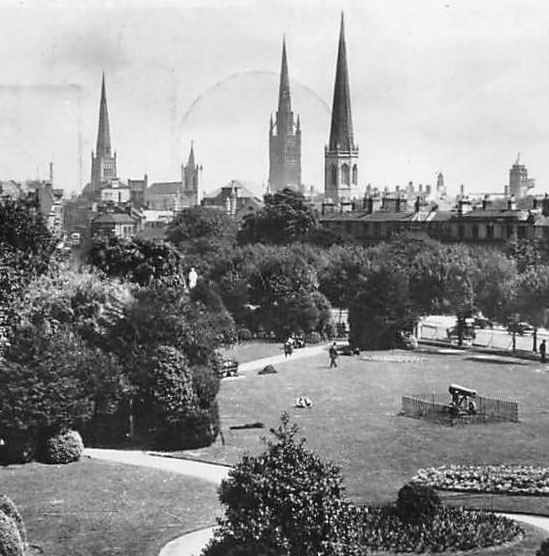 According to David McGrory's book 'Images of Coventry', Swanswell Pool began life as a much larger pool that filled the central valley of Coventry. During early times this large area of water silted up leaving the Swanswell and what became St. Osburg's Pool. The pool was further reduced in 1851 when White Street was built. In 1891, one of a pair of Russian guns captured at the Crimea War was placed in this park.

The second cannon was put on Greyfriars Green where it became a casualty of an air raid over Coventry in April 1941. (see picture below) This Russian gun/cannon also came from the Crimean war but was melted down for the war effort. In the top picture it is being moved from Greyfriars Green Park in Coventry using a winch system. There is a message painted on the side which says" A gift for Hitler". 24th August 1943.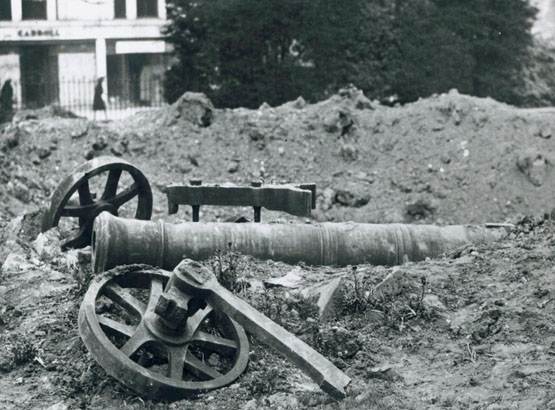 ADDITIONAL INFORMATION











LANDSCAPE

City Centre, Park or Garden

REGION

England - Central

THE FEATURES PRESENT

Crimean Cannon Location, past or present