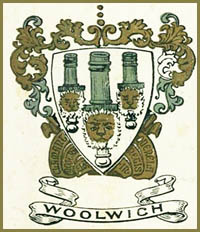 CRIMEAN CANNONS - WHERE ARE THEY NOW?

Royal Arsenal
Woolwich
Kent
Great Britain
SE18 6FR




The Illustrated London News on February 23 1856 announced that Russian guns (cannon) and bells from Sebastopol had just been received at Woolwich Arsenal. This was the start of a protracted exercise to distribute them to locations throughout the British Isles and Empire. When in their 'final' locations they would be monuments to the sacrifice made by the public at large as a result of the Crimean War. Each cannon over a century and a half later has a story to tell. Many have not survived and those that have leave a story that continues to unfold.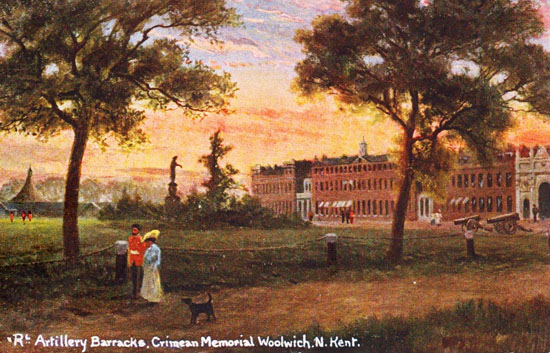 The original Woolwich Arsenal was three miles long, one mile wide and comprised a land area of over 1,300 acres, employing 100,000 people in its prime. The Royal Arsenal, Woolwich carried out armaments manufacture, ammunition proofing, and explosives research for the British armed forces at a site on the south bank of the River Thames in Woolwich in south-east London. The former Royal Dockyard was made over to the War Office in 1872 and converted into stores, wharves for the loading of troopships, &c. The Royal Artillery Barracks, facing Woolwich Common, originally erected in 1775, has been greatly extended at different times, and consists of six ranges of brick building, including a church in the Italian Gothic style erected in 1863, a theatre, and a library in connection with the officers mess-room. Opposite the barracks is the memorial to the officers and men of the Royal Artillery who fell in the Crimean War, a bronze figure of Victory cast out of Cannon captured in the Crimea. Woolwich coat of arms depicts three cannon.

Each Victoria Cross is made by the London jeweller Hancocks from the bronze from the cascabels of two Chinese cannon captured from the Russians at the siege of Sevastopol - the cascabel is the large knob at the rear of a cannon which held the ropes used to man-handle the weapon. 15 Regiment Royal Logistic Corps at Donnington, Shropshire, tend the last remaining cascabel. The cascabel is stored in special vaults and is only removed under exceptional circumstances. The two cannon, minus the cascabels, are outside the officers' mess at the Royal Artillery barracks at Woolwich.

The Royal Arsenal finally closed as a works in 1967 and the Ministry of Defence moved out in 1994. There is an old set of cannons left over from the days of the original Woolwich arsenal, these now-unused weapons of war lie guarding an old wall of what was once used as a military base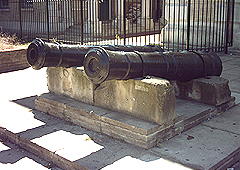 during maritime days. The site is now used as a local place for meetings and courses for local residents of the area as well as new residential developments. It is based within a minute walk of bus stops in either direction. Woolwich Arsenal station is the National Rail and Docklands Light Railway interchange station located nearby.




Website: Click Here

ADDITIONAL INFORMATION













FACILITIES

Access by Road, Access on Foot

LANDSCAPE

City Centre

REGION

England - Southern

THE FEATURES PRESENT

Crimean Cannon Location, past or present