CRIMEAN CANNONS - WHERE ARE THEY NOW?

Victoria Park
Cowbridge Rd E
Canton
Cardiff
Glamorgan, Wales
Great Britain
CF5 1JL


Cardiff's Crimean War cannon had originally stood at the junction of High Street, Church Street, St Mary Street and Quay Street, but was later moved to the old Town Hall Yard. A new park was being planned for Cardiff at the end of the 19th century on what was formerly Ely Common. Before Victoria Park was opened and officially named, the Parks Committee asked the Property Committee for "the Russian gun, now in the Town Hall yard so that it may be placed at Ely Common Park". This was agreed and in 1898 it was placed in the Ely Common Park. In a postcard view from 1904 it can be seen on a bed near the south east entrance. The park was officially opened on 16th June 1897 and was named Victoria Park in honour of the Queen's Diamond Jubilee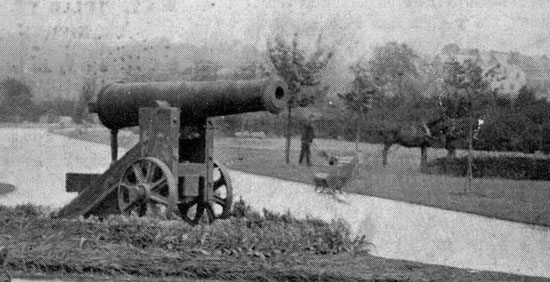 Visitors to Cardiff more than a hundred years ago would have therefore seen the Russian cannon, which was presented to Cardiff Corporation by the War Office in recognition of the townsmen's contribution in the struggle to capture the Great Redoubt at the Battle of Alma under heavy enemy fire. Several soldiers from Cardiff are said to have lost their lives, and Corporal Shields, who was awarded the Victoria Cross, was a native of the town.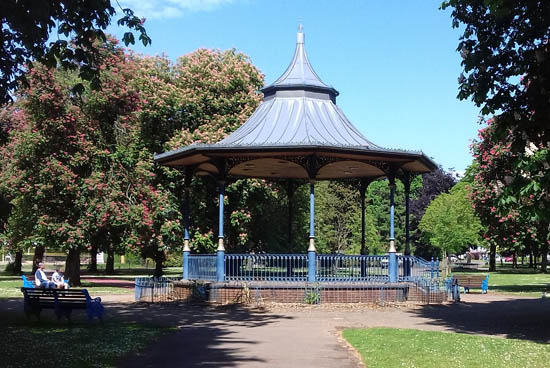 Visitors to Victoria Park today unfortunately are unable to view the historic cannon. Elderly local people recall childhood memories of the Crimean gun but, like many similar elsewhere, it was sent for scrap in World War II.





ADDITIONAL INFORMATION













CONSTRAINTS

Open set times only

FACILITIES

Access all Year, Access on Foot, Entry Fee

LANDSCAPE

City Centre, Park or Garden

REGION

Wales

THE FEATURES PRESENT

Crimean Cannon Location, past or present