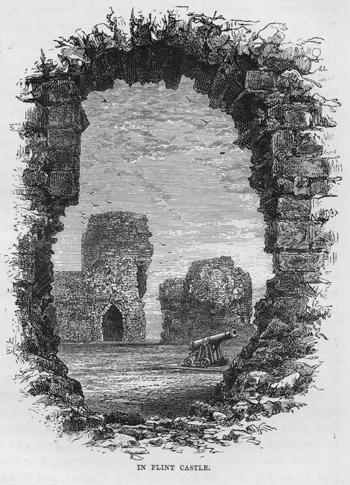 CRIMEAN CANNONS - WHERE ARE THEY NOW?

Castle Street
Flint
Flintshire
Great Britain
CH6 5PF




Pictures right - the cannon in Flint Castle 1895.

Flint Castle stands at the eastern doorway into North Wales overlooking the Dee. It is located in Flint, Flintshire and was the first of a series of castles built 1277-1284 during King Edward I's campaign to conquer Wales.

In 2008 the North Wales Post published the following abbreviated press article.

FLINT has fired the opening shots in a battle to find the castle's long-lost cannon. The cannon was a Russian gun captured during the Crimean War and presented by the Government to the borough of Flint. It was taken from the grounds of Flint Castle during the Second World War.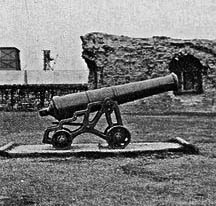 Flint mayor Alex Aldridge has offered fifty pounds out of the charity fund to anyone with conclusive evidence of what happened to it.

He said: "I'd like someone to shed true light on this and I'm prepared to put up fifty pounds out of the mayor's charity fund if somebody can provide conclusive evidence of where it went. It was a marvellous centre- piece at the castle and we'd like it back."

According to town councillor Vicky Perfect, in 1858 a Mr Astbury of Rockcliffe Hall, Oakenholt, gave the council an iron carriage for the cannon to rest on."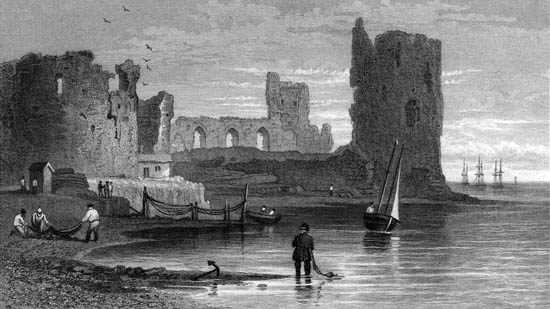 There is no evidence of the cannon subsequently coming to light.




Website: Click Here

ADDITIONAL INFORMATION













FACILITIES

Access on Foot, Conducted Tours of Locality, Free Entry, Part of a larger tourism attraction, Tourism Information

LANDSCAPE

Coastal, Country town/village

REGION

Wales

THE FEATURES PRESENT

Crimean Cannon Location, past or present