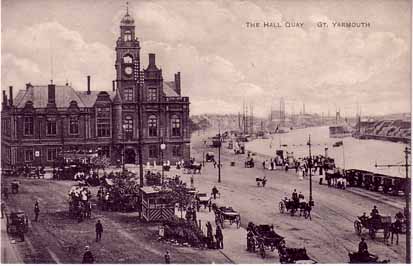 CRIMEAN CANNONS - WHERE ARE THEY NOW?

Nelson Museum
26 South Quay
Great Yarmouth
Norfolk
Great Britain
NR30 2RG
Telephone: 01493 850698

Great Yarmouth, often known to locals as Yarmouth, is a coastal town in Norfolk, England. It is located at the mouth of the River Yare, approximately 20 miles (30 km) east of Norwich. The town has been a seaside resort since 1760, and is the gateway from the Norfolk Broads to the North Sea.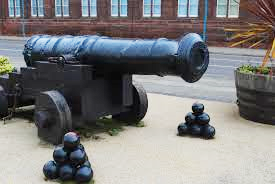 It is recorded that on May 27th. two Russian trophy cannon now on the Hall Quay were received at Great Yarmouth. The Mayor had applied to Lord Panmure for them in June, 1856. The quay is pictured above.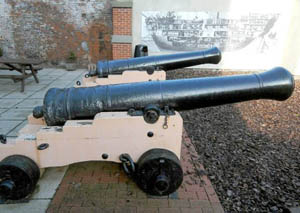 The Nelson Museum in Great Yarmouth claim they have four cannons - two are English and two are French. Could this be the original Crimean Cannons? Alternatively down by the harbour there is a cannon and balls restored in 1983.





ADDITIONAL INFORMATION













FACILITIES

Access all Year, Access on Foot, Disabled Access, Free Entry, Grotto with extensive rock gardens, Restaurant/Food, Retail Souvenir Shop, Toilets, Tourism Information