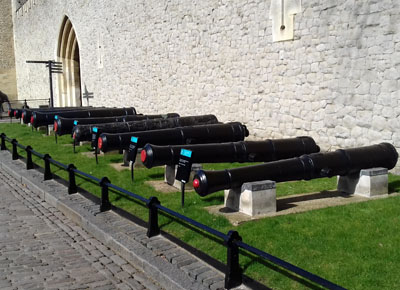 CRIMEAN CANNONS - WHERE ARE THEY NOW?

TOWER OF LONDON
Tower Hill
Tower Hamlets
London
City of London
Great Britain
EC3N 4AB
Telephone: +44(0)20 3166 6000

The Tower of London is officially Her Majesty's Royal Palace and Fortress. It is a historic castle located on the north bank of the River Thames in central London adjacent to Tower Bridge. It lies within the London Borough of Tower Hamlets, separated from the eastern edge of the square mile of the City of London by the open space known as Tower Hill.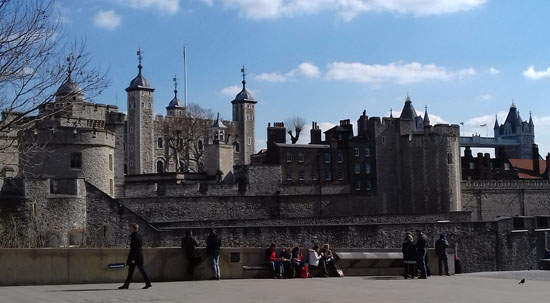 It was founded towards the end of 1066 as part of the Norman Conquest of England. The White Tower, which gives the entire castle its name, was built by William the Conqueror in 1078. The castle was used as a prison from 1100 until 1952 although that was not its primary purpose. A grand palace early in its history, it served as a royal residence. As a whole, the Tower is a complex of several buildings set within two concentric rings of defensive walls and a moat.

Within the Tower of London grounds today there are a wide range of interesting things to see. The location has had earlier roles as a fortress, a palace and a prison and the exhibitions and displays reflect these uses. For example one of the most interesting is the Crown Jewels. Here priceless crowns and other items of royal regalia and celebration are displayed.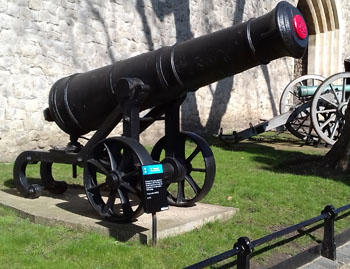 Also of particular interest is the exceedingly large collection of early cannon dating back many centuries. This includes the Crimean Cannon with an information board that reads: "Iron 36-pounder gun and carriage. A Crimean War trophy, captured at Sebastopol in 1855. This bears the Russian Imperial arms in relief and is mounted on a Venglov pattern 1853 carriage. Russian, about 1840-50". The location of the cannon is shown on the site plan below.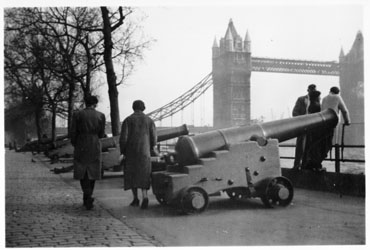 Image left - Cannons located on the Thames Embankment by the Tower in the 1950s.

The castle is open to the public and a visitor entrance fee enables all the open buildings and exhibitions to be explored. The Crimean Cannon is just one of many such exhibits, hence the site plan enabling its location to be readily identified. During a field trip in 2018 we were unable to locate a second Crimean Cannon recorded elsewhere as being present.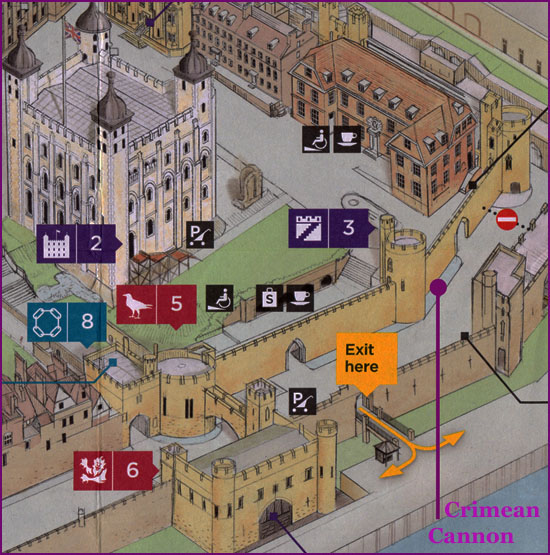 Email: visitorservices.TOL@hrp.org.uk (click here to send an email)


Website: Click Here

ADDITIONAL INFORMATION













FACILITIES

Access all Year, Access by Road, Access on Foot, Conducted Tours of Locality, Disabled Access, Entry Fee, Restaurant/Food, Retail Souvenir Shop, Toilets, Tourism Information

LANDSCAPE

City Centre

REGION

England - Southern

THE FEATURES PRESENT

Crimean Cannon Location, past or present