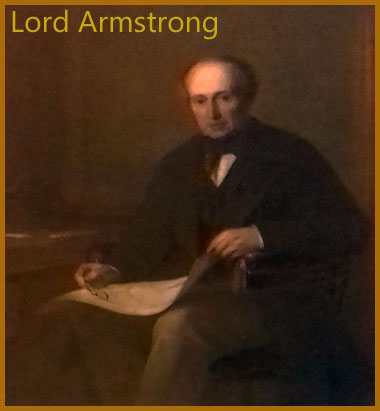 CRIMEAN CANNONS - WHERE ARE THEY NOW?

Bamburgh Castle
Bamburgh
Northumberland
Great Britain
NE69 7DF
Telephone: +44(0)1668 214515

The start of the Crimean War provided the impetus for a diversification into the manufacture of armaments and Armstrong, an industrialist, became a key figure in the design of field guns. In 1854, during the Crimean War, Armstrong learned about the difficulties the British Army experienced in manoeuvring its heavy field cannon. He decided to design a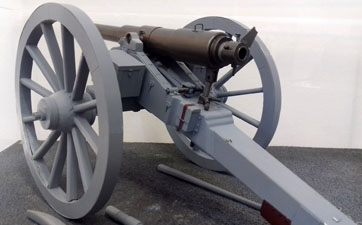 lighter, more mobile field gun, with greater range and accuracy. He built a breech-loading cannon with a strong, rifled barrel made from wrought iron wrapped around a steel inner lining, designed to fire a shell rather than a ball. In 1855 he had a five-pounder ready for inspection by a government committee. The gun proved successful in trials, but the committee thought a higher calibre gun was needed, so Armstrong built an 18-pounder on the same design. His innovative cannon is illustrated left.

In 1894, after he was titled Lord Armstrong of Cragside, his home in the County of Northumberland, he started his last great project. It was the purchase and restoration of the huge Bamburgh Castle on the Northumberland coast. This remains in the hands of the Armstrong family.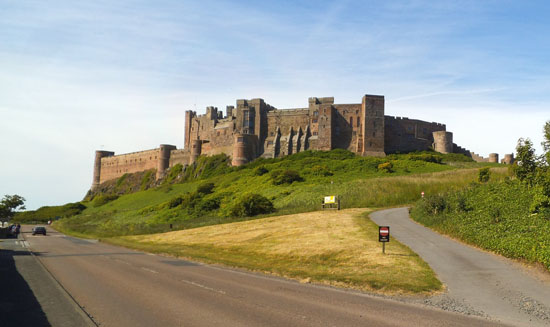 It was the technological development of cannon by Armstrong that led to the obsolescence of the cannon with cannon balls. Russian cannon brought back from the Crimea were redundant as useful armaments as a result. Hence the distribution of Crimean Cannon as memorials to the fallen to the towns and villages where they were sought.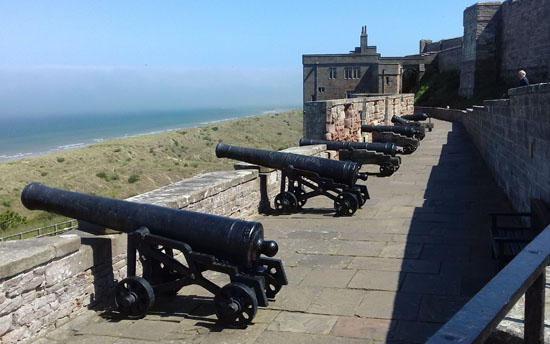 A number of cannon are identified as located at Bamburgh. In spite of the obvious connection with the Crimean War, we are advised that all the cannon in the collection predate the war. However one particular treasure from the Crimean War is the quilt displayed at Bamburgh Castle. The intricate design was made from Russian Crimean prisoners' uniforms by the former wearers. It was presented to Armstrong as a gesture of goodwill following the humane way the captives had been treated. A corner of the quilt is shown below giving an idea of the detail of this substantial artefact that hangs from one of the interior walls.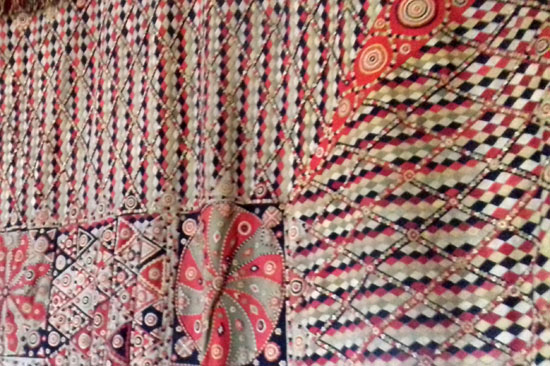 We are most grateful to Lisa and colleagues at the castle for allowing us to inspect their substantial cannon collection and to help explore the activities of William George Armstrong 1810 - 1900.


Email: administrator@bamburghcastle.com (click here to send an email)


Website: Click Here

ADDITIONAL INFORMATION













CONSTRAINTS

No Pets, On private property, Open set times only

FACILITIES

Access by Road, Access on Foot, Entry Fee, Restaurant/Food, Toilets, Tourism Information, Weddings venue

LANDSCAPE

Coastal

REGION

England - Northern