CRIMEAN CANNONS - WHERE ARE THEY NOW?

St Peters Hill
Grantham
Lincolnshire
Great Britain
NG31 6PZ


Bronze Man and Iron Lady

In front of the Guildhall Arts Centre stands Grantham's impressive statue of Sir Isaac Newton. Erected in 1858 and created by sculptor William Theed, it's a fitting tribute to the town's most famous son. Swathed in robes, Sir Isaac Newton has been master of all he surveys since he was moulded from a Russian bronze cannon captured in the Crimean War.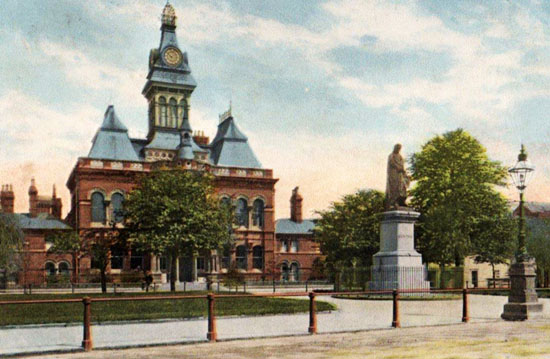 This statue to Grantham educated mathematical and physics genius, was unveiled in 1858. Sir Isaac Newton was the most famous pupil of Grantham's Kings School. More recently, Britain's first woman Prime Minister, Margaret Thatcher was born in the town.

The melted cannon were used in various projects, most notably John Bell's London Crimean War Memorial located on Waterloo Place, near Piccadilly. It was unveiled in 1861, consisting of the statues of three Guardsmen, with a female allegorical figure known as Honour (it was reworked in 1914). William Theed's 1858 statue of Isaac Newton in the latter's home town of Grantham is made from Crimean gun metal, as is the bronze bell of St Mary's Church, Catherston Leweston, Dorset, built in 1858.





ADDITIONAL INFORMATION













FACILITIES

Access all Year, Access by Road, Access on Foot, Disabled Access, Free Entry

LANDSCAPE

Country town/village

REGION

England - Central

THE FEATURES PRESENT

Crimean Cannon Location, past or present