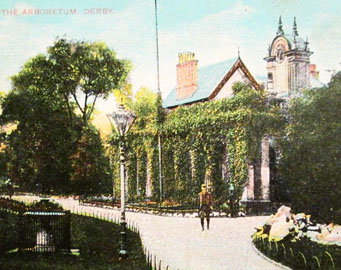 CRIMEAN CANNONS - WHERE ARE THEY NOW?

Derby Arboretum Park
Arboretum Square
Rosehill Street
Derby
Derbyshire
Great Britain
DE23 8FZ
Telephone: 01332 640789

Russian guns captured during the Crimean War were acquired by the Derby, Worcester and Nottingham arboretums after elaborate civic ceremonies. At Derby Arboretum, cannon were placed in front of the 'crystal palace' on the extension. However over the years that the Derby Arboretum Park has existed, so much has happened and fashions have changed.

The Arboretum has in the past housed cannons from the Crimean War, aviaries, an art deco bandstand, bomb shelters and municipal greenhouses. When the cannon was first unveiled they had a procession with band playing and a parachute decent celebration. The original establishment of the Derby Arboretum was the result of collaboration between two men; the benefactor, Joseph Strutt (1765-1844), and the designer, John Claudius Loudon (1783-1843). The Arboretum was given to the people of Derby in 1840 and is often described as Britain's first public park. By the mid-1840s, the Arboretum was a well-known tourist attraction with people coming from all over the country on the recently-completed rail network. The Rosehill playing fields were added in 1845 complete with the large glass 'crystal palace'. This scaled down version of the South London Crystal Palace was built by Charles Fox on the Rosehill Street side of the park.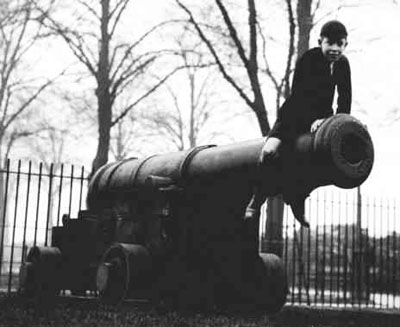 Today there is no trace of the cannons as they apparently went for scrap in WWII. Should you be aware of an early picture of them we would welcome sight of it. Our thanks to the person who emailed the above picture.



Email: derby@thespas.co.uk (click here to send an email)


ADDITIONAL INFORMATION













FACILITIES

Access all Year, Access by Road, Access on Foot, Disabled Access, Free Entry, Restaurant/Food, Toilets

LANDSCAPE

City Centre, Park or Garden

REGION

England - Northern

THE FEATURES PRESENT

Crimean Cannon Location, past or present