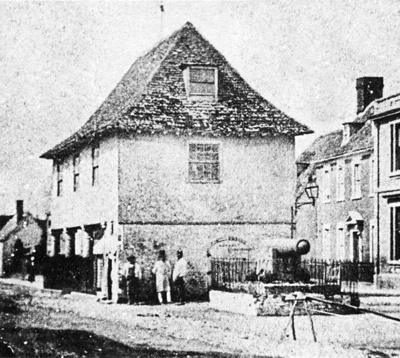 CRIMEAN CANNONS - WHERE ARE THEY NOW?

Former Town Hall (now the museum)
High Street
Royal Wootton Bassett
Wiltshire
Great Britain
SN4 7AU


Today Wootton Bassett has a population of about 12,000. It lies five miles west of Swindon. The first recording of its existence under its early name of Wodeton was in a charter dated 681. In around 1690, its striking half-timbered town hall was built atop 15 pillars, so a market could be held underneath.

The last monthly cattle market took place in 1939, shortly afterwards, the town's Crimean war gun was removed to make munitions as part of the war effort. These days the stalls on the Wednesday market sell dog chews, budgie seed, bread, cheese, fruit and vegetable. The Town Hall, thoroughly restored in 1889, at the cost of Sir Henry Bruce Meux, is a half-timbered decorated stone structure, with oak staircase; the upper part forms a reading-room and a museum. Prior to the restoration the upper walls were plain. The Town Hall still contains the original stocks but unfortunately not the Crimean field gun. Today it is the local museum.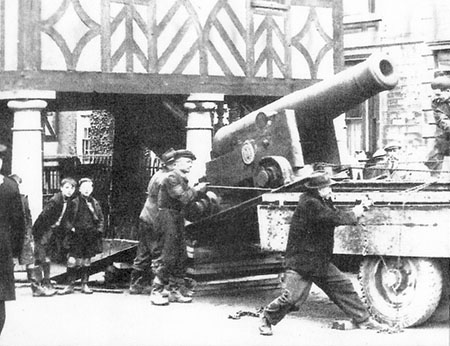 left: The railings and the cannon being removed for scrap metal in February 1942.

This raises the question where did the Crimean Gun stand? The answer can be seen from early pictures of the Town Hall. The cannon appears to have taken a position initially at the open end of the Town Hall and later on a plinth with railings at the staircase end of the Town Hall. In either position it pointed up or down the High Street.

There was also a second cannon, albeit German, allotted to the town and arriving in February 1920. Local opposition to this reminder of World War I meant that it ended up being dumped nearby in the brook at Hunt Mill.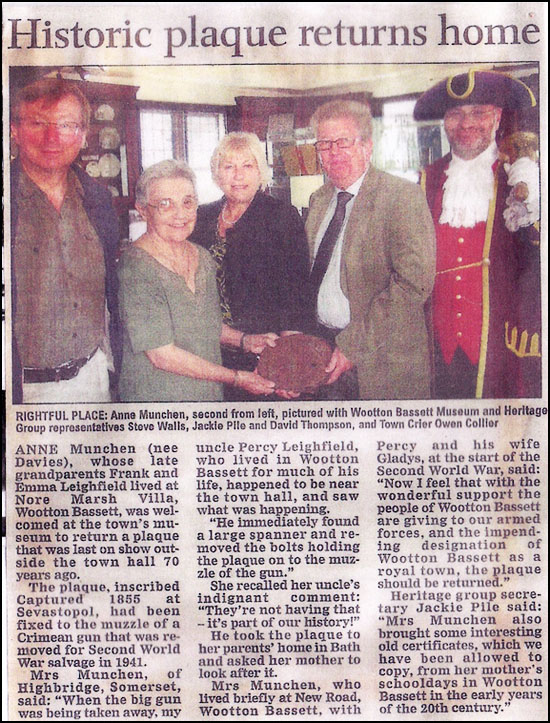 In 2012 the local paper ran the above story of the plaque that once decorated the Crimean Cannon. We wish to acknowledge the assistance that Roger Smith, chairman from the museum, has given in enabling the story of the Royal Wotton Bassett Crimean Cannon to be pieced together.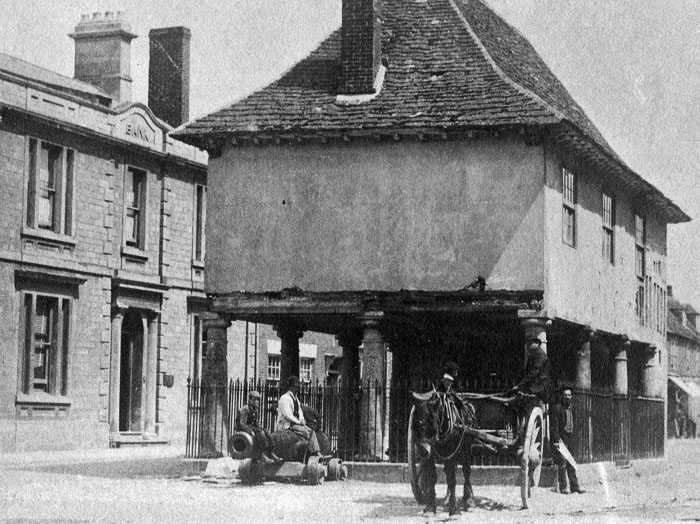 When first arriving in Wootton Bassett, the cannon was located in the High Street as detailed above.



Website: Click Here

ADDITIONAL INFORMATION













LANDSCAPE

Country town/village

REGION

England - Southern

THE FEATURES PRESENT

Crimean Cannon Location, past or present