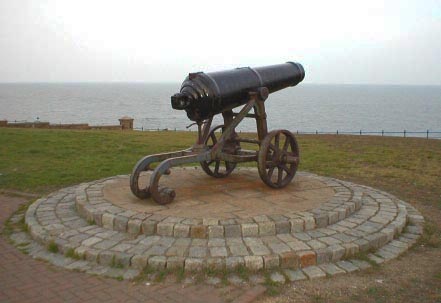 CRIMEAN CANNONS - WHERE ARE THEY NOW?

Headland
North of Heugh Lighthouse
Moor Terrace
Hartlepool
Cleveland
England


Situated on the Heugh Headland, this Cannon was captured by British forces at Sebastopol during the Crimea War. It now keeps a watchful eye over the North Sea.

The National Inventory of War Memorials at the Imperial War Museum records this gun ref. 43277 located on the headland north of Heugh Lighthouse, NZ 506 320. In October 1857 the Secretary of State for War, Lord Panmur, offered the gun to Hartlepool Borough, who gratefully accepted it. The cannon was transported from London on the steamship Margaret at a total cost of two pounds nineteen shillings and three pence. After a years delay the gun eventually arrived in September 1858. Since then it has suffered corrosion due to sea air. It is described as being of bronze.

The Robins/Hennessy database records this cannon as number 2783? - 1843, a 36 pdr.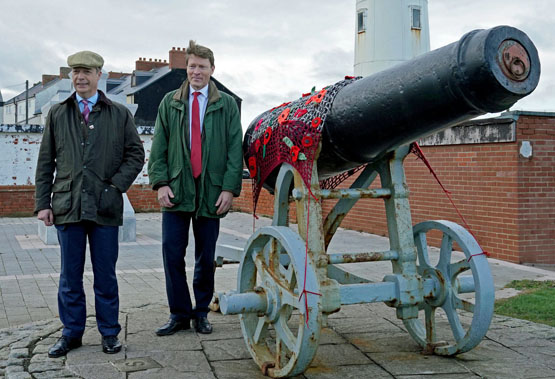 In the picture local politician Nigel Farage, leader of the Brexit party, in 2019 uses the cannon to symbolise a peaceful departure from Europe.



Website: Click Here

ADDITIONAL INFORMATION












FACILITIES

Access all Year, Access on Foot, Free Entry

LANDSCAPE

Coastal

REGION

England - Northern

THE FEATURES PRESENT

Crimean Cannon Location, past or present