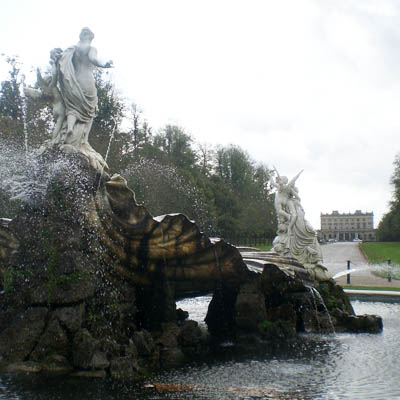 Cliveden - GROTTO, Gardens, Hotel and Pavilion Spa

Taplow
Berkshire
United Kingdom
SL6 0JF
Telephone: 01628 668561 Fax: 01628 664587


Cliveden is an Italianate mansion and estate in Berkshire. The name has been spelt differently over the centuries, some of the variations being Cliffden, Clifden, Cliefden and Clyveden. Cliveden means "valley among cliffs" and refers to the dene or valley which cuts through part of the estate, east of the house. Set on the banks of the River Thames, its grounds slope down to the river. There have been three houses on this site: the first, built in 1666, burned down in 1795 and the second house (1824) was also destroyed by fire, in 1849. The first house was built in 1666 by the 2nd Duke of Buckingham. A notorious rake, schemer and wit, he created Cliveden as a hunting lodge where he could entertain his friends and mistress. Since then it has twice been destroyed by fire, only to emerge, phoenix-like, more stunning than before.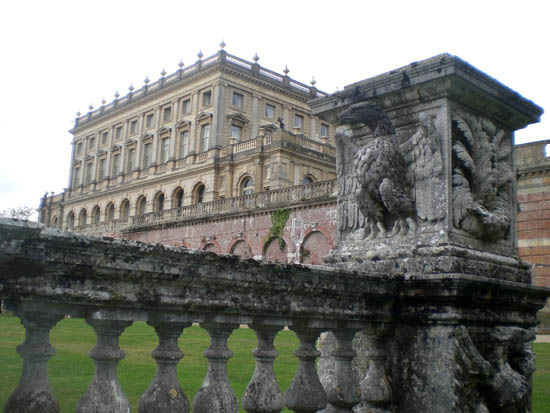 The present Grade 1 listed house was built in 1851 by the architect Charles Barry for George Sutherland-Leveson-Gower, 2nd Duke of Sutherland. The site has been home to an earl, three countesses, two dukes, a Prince of Wales and the Viscounts Astor.

As home of Nancy Astor, the house was the meeting place of the Cliveden set of the 1920s and 1930s, a group of political intellectuals. George Bernard Shaw was a friend of Nancy and his walking stick is displayed in the hotel foyer. Later, during the 1960s, Cliveden became the setting for key events of the notorious Profumo Affair. Today it is owned by the National Trust, the house is leased as a five-star hotel.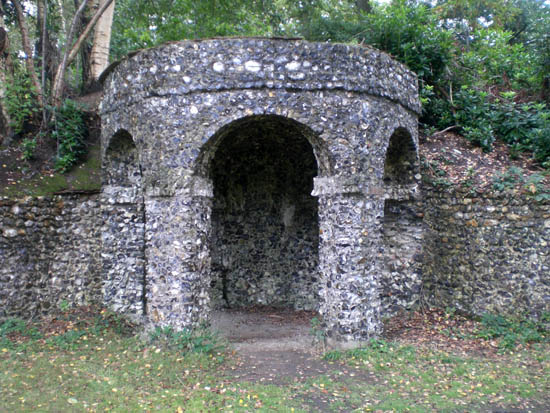 The grotto is a flint built three arched structure located on the hillside overlooking the valley. To find it take the path from the water garden towards the Woodland Park entrance. Where the path for the round garden heads off left, take the path downhill opposite bearing right. The grotto is about 50 yards down on the right.

The 375 acres (152 ha) gardens and woodlands are open to the public, together with parts of the house on certain days.



The Pavilion Spa provides a unique experience in breathtaking surroundings, steeped in history and unrivalled by any other retreat. Situated in National Trust grounds inside the walled garden area, the Pavilion Spa provides an oasis of calm and relaxation. With heated indoor and outdoor pools, Canadian Hot Tubs, Jacuzzi, Men and Ladies Steam Rooms, Sauna and seven treatment rooms, this haven of tranquillity offers an impressive list of beauty and holistic treatments for hotel guests and club members seven days a week.


Email: info@clivedenhouse.co.uk (click here to send an email)


Website: Click Here

ADDITIONAL INFORMATION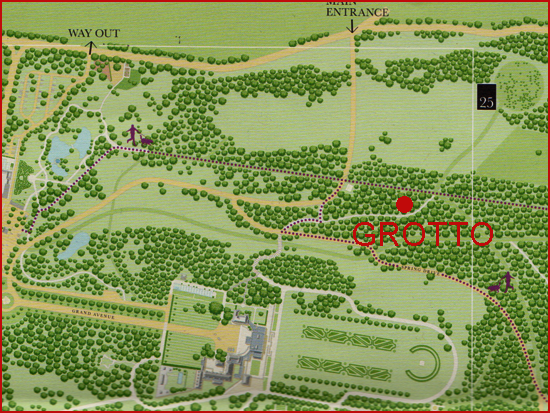 Tucked away in the heart of the Berkshire countryside, within easy access of London and Heathrow. By road Cliveden is 40 minutes from central London. Take the M40 Junction 2, or M4 Junction 7.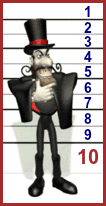 GREAT BRITISH GROTTO GRADING

Click to go to Grotto.Directory home page








CONSTRAINTS

Open set times only

FACILITIES

Access by Road, Entry Fee, Grotto - just one, Hotel or B and B Facilities, Part of a larger tourism attraction, Restaurant/Food, Toilets, Tourism Information, Weddings venue

LANDSCAPE

Country town/village, National Trust Property

REGION

England - Southern

THE FEATURES PRESENT

+Cared for and maintained in good condition, +Dark and mysterious chambers and cave like spaces, +Internal stonework that is natural, recycled or simulated to give a subterranean decor, GRADED THREE