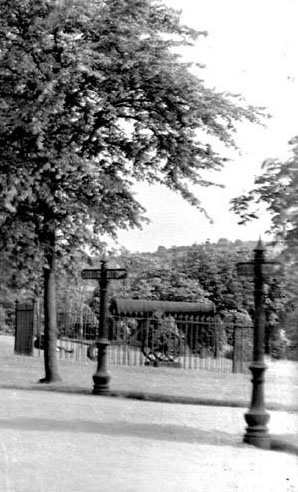 CRIMEAN CANNONS - WHERE ARE THEY NOW?

Queens Park
Longton, Stoke-on-Trent
Staffordshire
Great Britain


LONGTON, which lies in the south-east of the Potteries area, was a municipal borough on the formation of the county borough of Stoke-on-Trent in 1910. As incorporated in 1865 the borough of Longton consisted of the townships of Lane End and Longton but was subsequently extended. Longton is now a southern district of Stoke-on-Trent.

The pottery industry became established at Longton somewhat later than in the more northern parts of the Potteries, and it was not until the early 19th century that the rise of the bone china industry helped to bring importance to the town. There was mining at Longton before the end of the 17th century, and the supply of cheap coal in the area is given as one of the reasons for the location of the first porcelain works in Staffordshire at Longton Hall.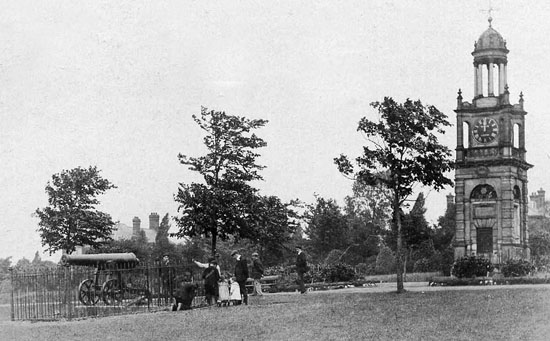 Longton town hall was built in 1844 on land at the junction of Market Street and Commerce Street. This was originally 'a handsome brick structure supported by an arched basement'. In 1856 the ground floor arches were filled in and the walls faced with stucco when the building was converted into a court house. Longton's Crimean Cannon originally stood outside the Court House but was removed to Queens Park circa 1900 where it was sited near the clock tower.

Queen's Park was officially opened on July 25th 1888 by George Granville William Sutherland Levison-Gower, the third Duke of Sutherland.

The present day whereabouts of the Russian trophy cannon is still to be ascertained. Let us know if you can help.





ADDITIONAL INFORMATION













LANDSCAPE

Country town/village, Park or Garden

REGION

England - Northern

THE FEATURES PRESENT

Crimean Cannon Location, past or present