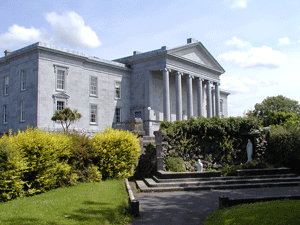 CRIMEAN CANNONS - WHERE ARE THEY NOW?

Ennis District Courthouse
Lifford Road
Ennis
Clare
Ireland




Ennis Courthouse is a listed building. It was built in 1850 in a neoclassical style to the designs of Joseph B Keane and Henry Whitestone. In front of the Courthouse is a little park where a statue of Eamon De Valera stands. In 1917 De Valera was selected to contest the East Clare by-election and so began his long association with the town and county before rising to become Ireland's Taoiseach. The Taoiseach is the prime minister, chief executive and head of government of Ireland. Ennis town takes its name from 'Inis', meaning an island which was formed between two streams of the River Fergus and it's history is intimately linked with that of the O'Brien family, descendants of Brian Boru.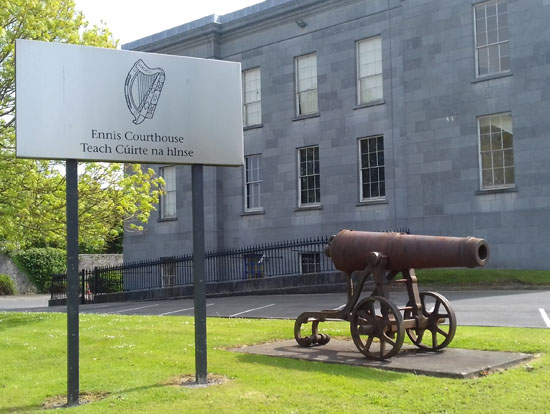 The notion that nothing was ever built without controversy is appropriate when discussing the construction of the O'Connell monument in the town. It was completed in 1865. The local people of Ennis saw O'Connell's monument as a symbol of freedom from religious oppression. It was also the scene of other great leaders rallying for freedom, such as Eamon De Valera in 1917. Prior to the monuments construction, the courthouse was the trademark of the town and was the emblem of British law and power.

In January of 1858, Mr. J. D. Fitzgerald, Attorney General for Ireland and MP for Clare, accepted the British Governments offer of a large Russian gun as a prize trophy of the recently concluded, Crimean War (1853 -1856). Its presence in the most powerful part of Ennis had brought outrage as the towns people believed that 'the gun', in front of the courthouse, was a further symbol of British domination and that its presence at the site of O'Connell's great victory of 1828 was a smear on his great achievements.

In spite of the historic controversy, the cannon survives in the courthouse grounds as a symbol of the experiences and struggles of the past.
ADDITIONAL INFORMATION











CONSTRAINTS

No Children

FACILITIES

Access all Year, Access by Road, Access on Foot

LANDSCAPE

City Centre

REGION

Ireland

THE FEATURES PRESENT

Crimean Cannon Location, past or present