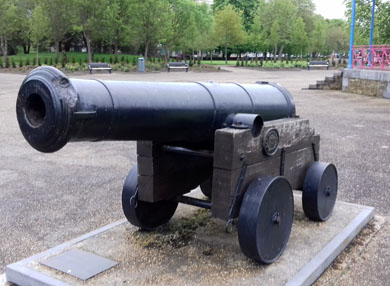 CRIMEAN CANNONS - WHERE ARE THEY NOW?

Peoples Park
Park Road and William Street
Waterford
Ireland




The People's Park in Waterford city, Ireland. was laid out over a century ago, its 6.6 hectares (16.3 acres) comprise the foremost public green space in the city. The two guns, which have been positioned either side of the Band Stand in the People's Park since August 1857, were taken by British troops from the port city as spoils of battle following the 1854-55 Siege of Sevastopol. Both guns have been popular perches for children over five generations and are frequently used by parents when taking family photographs.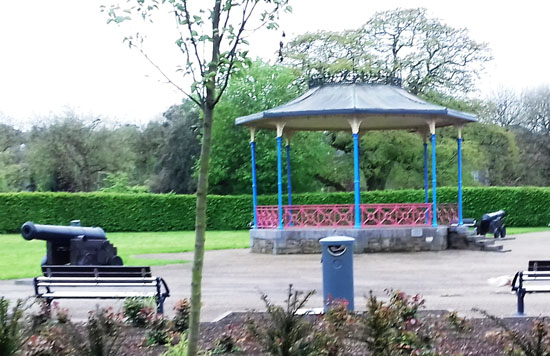 In May 1857, (then Mayor of Waterford John Aloysius) Blake had written to the War Department, asking for some trophies from the Crimean War so that they might be displayed in the New Public Park. On 1 August, the two Sevastopol guns arrived on the steamer Citizen and were landed on the Quay. It was said that they each weighed over two tons.

In 'Ireland and the Crimean War', historian David Murphy estimates that of the 111,000 men who fought in Britain's Crimean army, over 37,000, were Irish, of which 7,000 lost their lives. Some 4,000 Irish served in the British Navy during the war, with the very first Victoria Cross (VC) being awarded to an Irishman, Sergeant Luke O'Connor, a native of Elphin, County Roscommon. In total, 28 Irishmen received VCs for their service in the peninsula.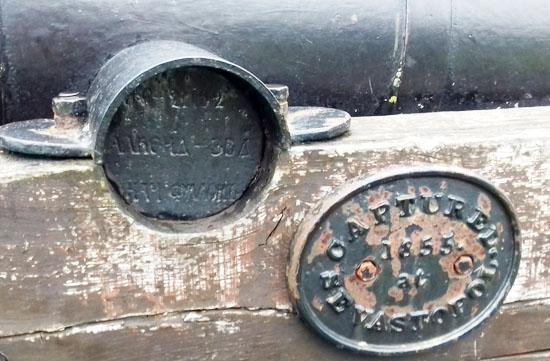 For more details see the Munster Express April 2nd, 2014.
ADDITIONAL INFORMATION











FACILITIES

Access on Foot, Entry Fee, Toilets

LANDSCAPE

City Centre, Park or Garden

REGION

Ireland

THE FEATURES PRESENT

Crimean Cannon Location, past or present