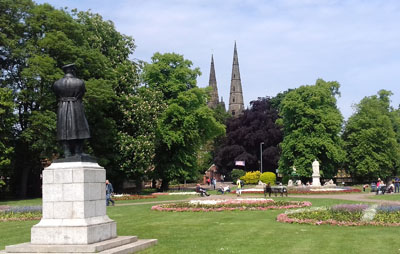 CRIMEAN CANNONS - WHERE ARE THEY NOW?

Museum Gardens/Beacon Park
14 Swan Road
Lichfield
Staffordshire
Great Britain
WS13 6QZ




Beacon Park is a public park in the centre of the city of Lichfield, Staffordshire. The park was created in 1859 when the Museum Gardens were laid out adjacent to the newly built Free Museum and Library.

The Lichfield Crimean Cannon apparently once stood in the Museum Gardens which were located by the museum in the far corner of the park in the view pictured above. The park lies just to the west of the Causeway Bridge near the town centre. The cannon was scrapped in 1940/41. In spite of intensive desk research and a field trip we have been unable to substantiate the precise place where the cannon was formerly displayed. We would welcome any further information or photographs enabling us to come to a firmer conclusion. Click email to contact us.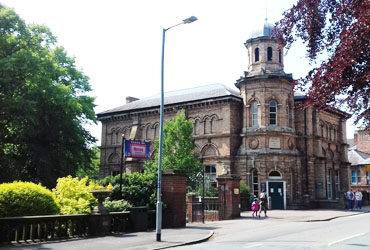 Picture right - the Free Library and Museum in 2018, without railings or its cannon.

We do know that at a Council Meeting in June 1941 apparently, Cllr. Halfpenny suggested that the railings in the Museum Grounds be salvaged and replaced by wire and fencing. The previous summer, the Council had decided to sell the old guns from the Crimean and First World Wars which were on display in the grounds. The Russian gun from the Crimea put Cllr. Collins in mind of his school days and some of the battles that had been fought.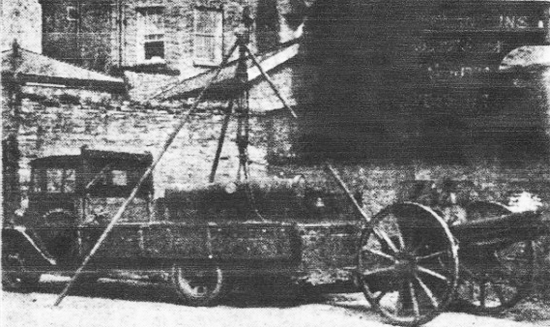 Above: The cannons from the park being removed for war scrap as reported in the Lichfield Mercury. The gun barrel on the lorry appears to be the Crimean Cannon. .


Email: bruce@thespas.co.uk (click here to send an email)


Website: Click Here

ADDITIONAL INFORMATION













FACILITIES

Access all Year, Access by Road, Access on Foot, Disabled Access, Free Entry, Restaurant/Food, Toilets, Tourism Information

LANDSCAPE

City Centre, Park or Garden

REGION

England - Central

THE FEATURES PRESENT

Crimean Cannon Location, past or present