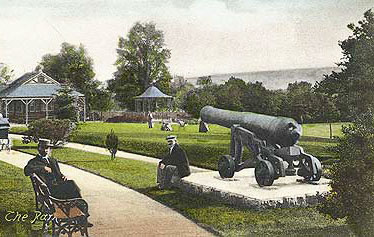 CRIMEAN CANNONS - WHERE ARE THEY NOW?

Peoples Park
Park Road
Tiverton
Devonshire
Great Britain
EX16 5BS


People's Park at Tiverton was formed in 1887 to commemorate the Golden Jubilee of Queen Victoria's accession in 1837. The park was officially opened on 5 July 1888, an inscription at the main gates recording the fact that funds for the completion of the park were raised by over 1,500 friends. A notable feature within the park is an ornamental drinking fountain presented by the Reverend George Hadow MA, Rector of Tidcombe, also dated 5 July 1888. The Crimean Cannon was located on the bank adjacent to the fountain alongside a footpath.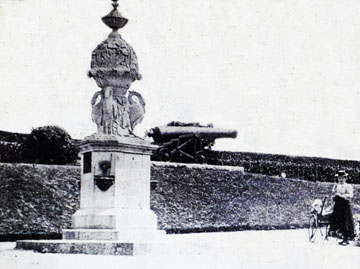 Very little information is available concerning the Tiverton Crimean Cannon. In fact many people recall the nostalgic memories of the Peoples Park and grieve the loss of the character of the park over the decades. In particular the Crimean Cannon has not only disappeared but so has the memory of what was once a substantial feature. One may well ask what is so important about the piece of old iron that once quietly rusted in the flowerbeds. Nowadays, cannon and other forms of artillery from the 1700s and 1800s are nothing more than quaint things for kids to climb on. We see them in action only in the movies and on TV.

In their day, cannons were the most powerful, far-reaching and fearsome weapons available. From clumsy beginnings in the mid-1300s, by the 1700s cannons had become products of sophisticated technology that required advanced design and manufacturing techniques available only in a few leading industrial countries. Beginning in the 1600s, the technology of artillery was strongly influenced by scientific developments in physics (force, pressure, gravity, acceleration), mathematics (trajectories), chemistry (explosives) and metallurgy. Cannons were complicated and expensive to manufacture and hazardous to use. They could be operated only by highly-trained gunners; secretive men with mysterious knowledge and skills and limited life expectancy. Artillery could destroy walls of cities and fortresses. It could annihilate whole bodies of troops instantly, and at a greater distance than any other weapon. Kingdoms rose and fell by the power of saltpeter, sulphur, and charcoal, as harnessed by cannons.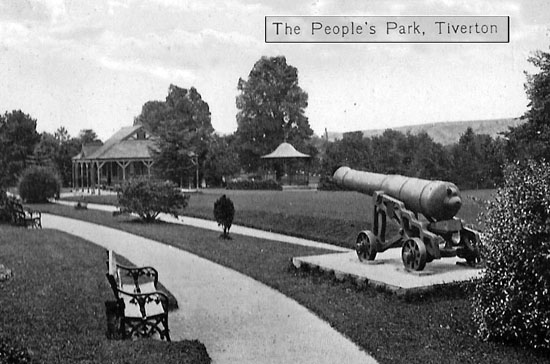 The Crimean War saw the last of the traditional iron cannon. Armstrong (see Bamburgh Castle entry on this web site) invented the rifled barrel, shells rather than cannon balls and breach loading. Thus a Crimean Cannon is a final marker in the demise of the traditional artillery. Understanding our past is part of revealing what made us today what we are. The loss of the Tiverton cannon is denying the public of a visual illustration of that past.





ADDITIONAL INFORMATION













CONSTRAINTS

Open set times only

FACILITIES

Access all Year, Access on Foot, Disabled Access, Free Entry

LANDSCAPE

City Centre, Park or Garden

REGION

England - Southern

THE FEATURES PRESENT

Crimean Cannon Location, past or present