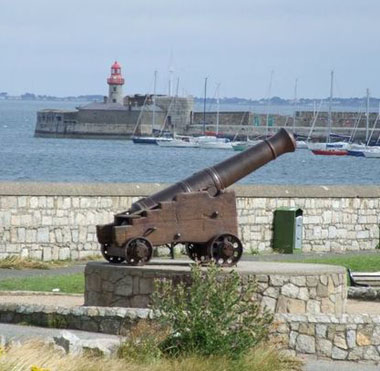 CRIMEAN CANNONS - WHERE ARE THEY NOW?

East Pier
Dun Laoghaire
Co. Dublin
Ireland




The cannon at the East Pier gardens is a familiar landmark, an object for children to clamber over and fire at imaginary pirate ships in Scotsman's Bay. The artillery piece originated as part of the spoils of the Crimean War. In the Treaty of Paris, which ended the Crimean War, it was agreed that each of the victors would receive cannons from the Russians as trophies of their victory. In Ireland over 20 towns are believed to have applied for and received a Russian gun for display.

According to the Kingstown Town Commissioners minutes of July 17, 1857, 16 pounds was raised from the townships rates for the purchase of one Russian gun from the Secretary for War, Lord Panmure. The 24 pound gun arrived and was placed on a carriage that had been made at the Royal Arsenal in Woolwich, London. The gun was originally displayed on a platform along Queen's Road. For about 50 years it remained on the spot where the small roundabout near the Railway station is now. The 1889 picture below shows the cannon on that site.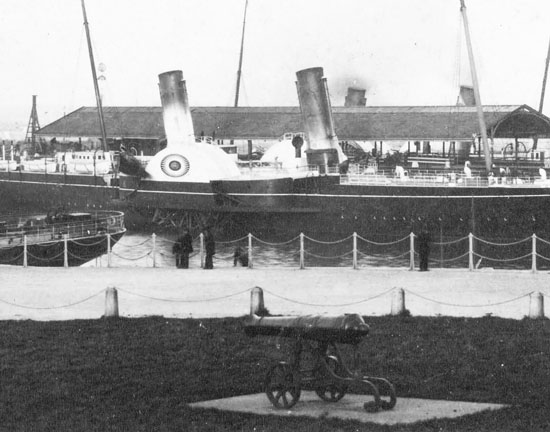 When the road was widened the cannon went into storage for 40 years and in 1974 it was put back on display at its present location at the East Pier gardens. However in the 40 years in storage it appears to have lost its original carriage. The 40 years storage would also account for why it never became WWII scrap metal like so many other Crimean Cannon elsewhere.

The East Pier is a popular 2.6 kilometre return journey walking path that offers great views from the Dublin marina out across the bay. Watch as sail boats, powerboats and yachts navigate the harbour. Or head out to where local fishermen cast their lines to see what's biting. When you've completed the long pier walk, take a stroll along the harbour front and find a place to relax and enjoy some refreshments.
ADDITIONAL INFORMATION











FACILITIES

Access all Year, Access by Road, Access on Foot, Disabled Access, Free Entry, Part of a larger tourism attraction, Tourism Information

LANDSCAPE

Coastal, Park or Garden

REGION

Ireland

THE FEATURES PRESENT

Crimean Cannon Location, past or present