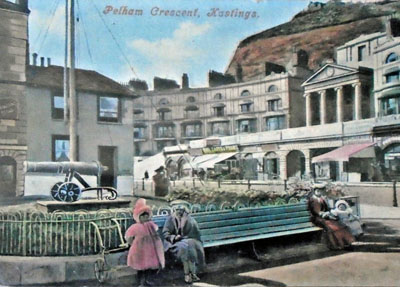 CRIMEAN CANNONS - WHERE ARE THEY NOW?

Pelham Crescent
Hastings
East Sussex
Great Britain
TN34 3AJ


Hastings is a town on England's southeast coast. It is especially known for the 1066 Battle of Hastings, fought on a nearby field where Battle Abbey now stands. The Norman ruins of Hastings Castle, once home to William the Conqueror, overlook the English Channel.

In October 1857 a Russian Cannon captured during the Crimean War was installed on the seafront opposite Pelham Arcade, at the eastern end of Beech Terrace. The terrace was demolished circa 1930 when improvements to the sea front were implemented. The cannon was removed to Hastings Museum only to be removed again in the 1940s for war time scrap. Today there is no sign of the former location of the cannon, roads, roundabouts and sea front car parking dominate the landscape in front of the iconic St Mary in the Castle church with its columns which remains a landmark.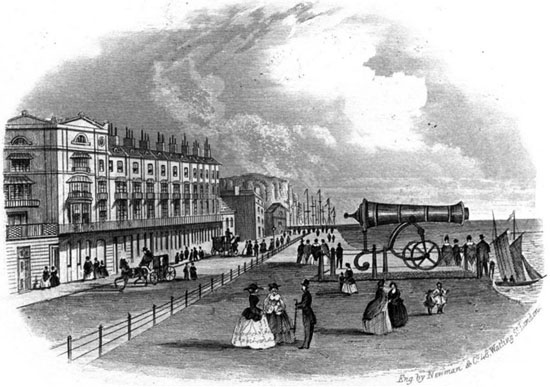 Pictures - above: the cannon when first installed. top: the cannon in Pelham Crescent circa 1900.
ADDITIONAL INFORMATION











LANDSCAPE

Coastal, Country town/village

REGION

England - Southern

THE FEATURES PRESENT

Crimean Cannon Location, past or present