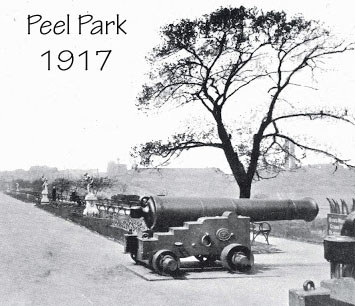 CRIMEAN CANNONS - WHERE ARE THEY NOW?

Peel Park
The Crescent
Salford, Manchester
Lancashire
Great Britain
M5 4PD


Three local public parks were all opened, with great ceremony, on 22 August 1846, Peel Park on the Lark Hill Estate between Salford and Manchester being the first to be opened "for the enjoyment and recreation of the public." A local resident recalls the two 68-pound Russian guns captured at the Siege of Sevastopol during the Crimean War. The 68-pounders were naval ordnance, which were used as artillery on land after the Russians scuttled their ships of the Black Sea Fleet. "My father played on these guns in Peel Park as a child, but they were removed and melted down in 1940 in support of the war effort. They were surrounded by chevaux de frise, similar to the captured guns once displayed in Kelvingrove Park, Glasgow."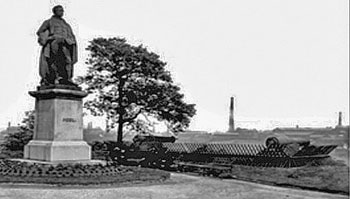 Two of the cannons that were once on display but have now been removed.



Peel Park has many claims to fame over the years. It has been immortalised several times on film and canvas. From 1915, when he attended art classes at the Technical School, LS Lowry created many well known paintings of the park showing the buildings, planting and visitors of the park. In the picture taken in 2018 volunteers posed for Spencer Tunick, the American artist, in the park in Salford. As part of a fund raising exercise, he aimed to reflect the work of LS Lowry in a large-scale installation. Naked figures, male and female, young and old, spread out across Peel Park as Tunick gave them instructions through a loudspeaker.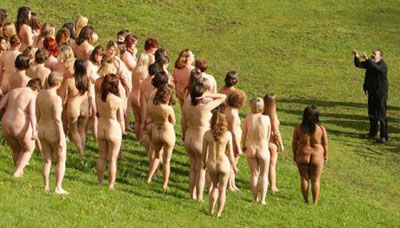 ADDITIONAL INFORMATION











LANDSCAPE

City Centre

REGION

England - Central

THE FEATURES PRESENT

Crimean Cannon Location, past or present