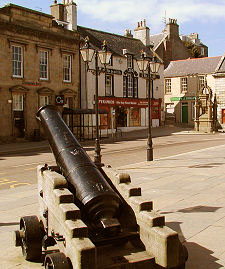 CRIMEAN CANNONS - WHERE ARE THEY NOW?

outside Town House Council Offices
Low Street
Banff
Aberdeenshire
Scotland
AB45 1AY


Banff is a sea-port, burgh, market-town, and parish. It is situated on Banff Bay on the Moray coast of Scotland and faces the town of Macduff across the estuary of the River Deveron. Banff is a former royal burgh, and is the county town of the historic county of Banffshire.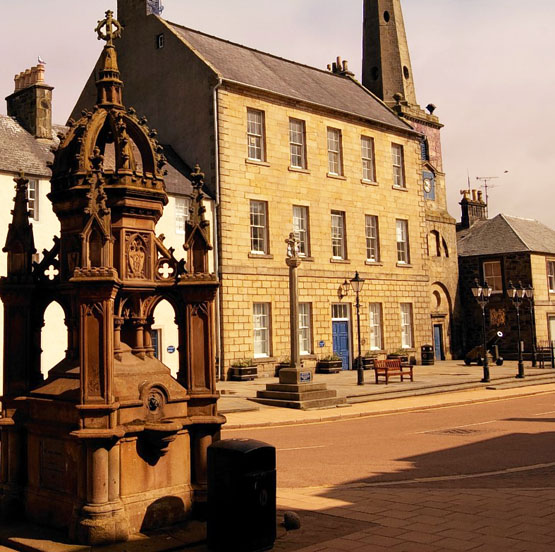 The Council offices in Low Street are impressive and well cared for buildings. The cannon, which is placed in front of the council buildings to the right in the picture above, dates from the Crimean War. Also outside the offices is the Mercat Cross. This is the market cross which has a slender eight-sided shaft, 12 feet long, made circa. 1627-8 when the burgh accounts contain items of expenditure on the new cross. The early history of the cross is not known nor the date when it was first erected, but it is mentioned in 1542.

On the opposite side of the road to the cannon can be found the Biggar Memorial Drinking Fountain. The Biggar Fountain in Banff is a B-listed structure and is being considered for restoration in 2018. Ironically it is a double memorial. It was erected in memory of Walter Biggar who was involved in the local herring trade. However the Victorian Biggar Fountain also stands on the spot where, in 1701, James McPherson played his fiddle in a last defiant act before he was executed for piracy.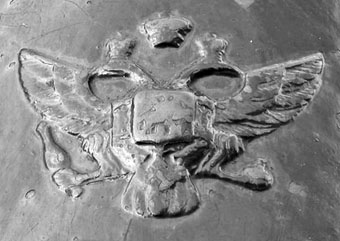 The cannon bears the crest of the Russian eagles verifying the link with the Crimean War and as a memorial to those who participated in the war with Russia. The Robins database records the following: 7885 - undated (likely 1801).
ADDITIONAL INFORMATION











FACILITIES

Access all Year, Access by Road, Access on Foot

LANDSCAPE

City Centre, Urban

REGION

Scotland

THE FEATURES PRESENT

Crimean Cannon Location, past or present